Type-S Thermocouple - 120 mm (Standard Length)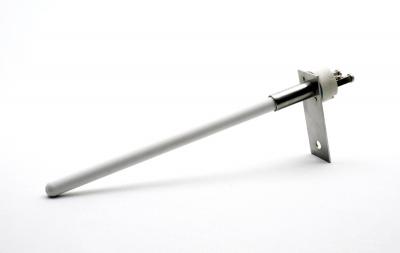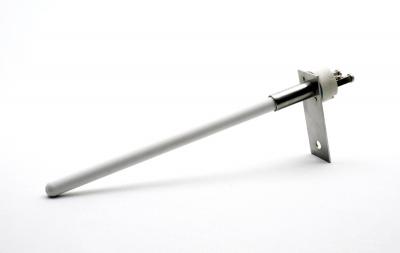 Description
Type S Platinum Thermocouple with Alumina Protection Tube and Terminal Block - Unit is 120 mm (4-3/4") Long x 1/4" Diameter.
Used on JH Series kilns (as standard), optional on Easy-Fire, Jupiter, DaVinci, eFL Series, Easy-Fire XT, Bell-Lift, Doll with DynaTrol)
Tips

Unit can be used on any polygonal, square, or rectangular kilns with standard 2-1/2" or 3" brick insulation using a DynaTrol control board. Not for use on any Front-Loading kilns, or custom kilns with more than 3" of insulation. Nor for use with any kilns not using a DynaTrol control board.

WARNING IF YOU HAVE A TYPE S THERMOCOUPLE: WHEN REPLACING A DYNATROL: CHECK THE CONFIGURATION OF THIS REPLACEMENT CONTROL TO MAKE SURE YOU DON'T MELT YOUR KILN! See this for more information.
Ordering
Part Number:

T-G-SXXX/00

Price:

$375.00

/

Each

Lead Time:

One to Two Days

Return Policy:

Part is returnable for a 50% restocking charge