Durability
Control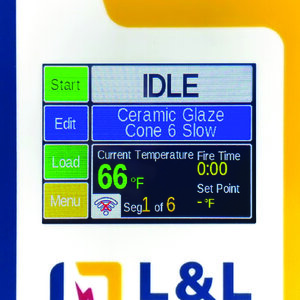 The Genesis control includes a touchscreen interface and WIFI connectivity. The intuitive interface is easy to use and understand. A free phone app allows you to monitor your kiln remotely.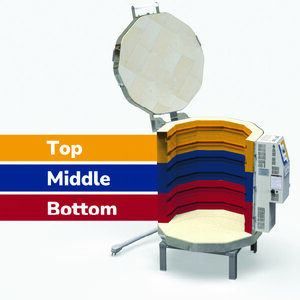 EVEN FIRING. MAKES LOADING MORE FLEXIBLE. ADJUSTS FOR ELEMENT AGING. No need to pay extra for this important feature! Zone control on an electric kiln gives you the utmost controllable temperature uniformity. The kiln control separately measures temperatures in the bottom, middle, and top of the ceramic kiln and automatically adjusts the heat output of three kiln zones during the entire glaze or bisque firing.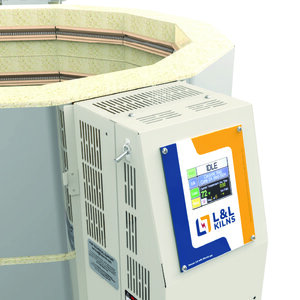 EASY TO SEE AND PROGRAM THE CONTROL. Angled control panel makes viewing control and programming easier.
Support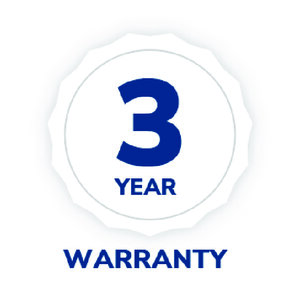 THIS IS REALLY IMPORTANT WHEN YOU CONSIDER THE ELECTRONIC CONTROL. Most L&L Kilns have a three-year limited warranty.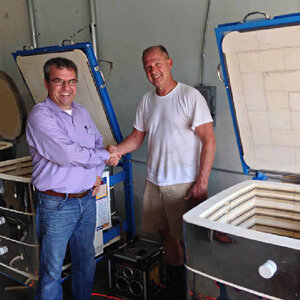 LET OUR EXPERIENCE WORK FOR YOU. The combined experience at L&L Kilns in kilns, ceramics, electrical engineering, and process engineering is unsurpassed. We work as a team to help you get your answers and help.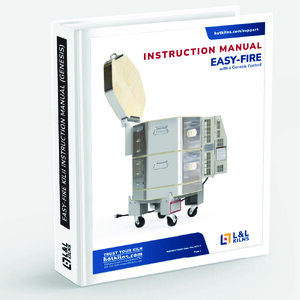 LIKE HAVING A KILN LIBRARY AT YOUR FINGERTIPS. The combined experience at L&L Kilns in kilns, ceramics, electrical engineering, and process engineering is unsurpassed. We provide a visual parts list with photographs, part numbers, prices, and helpful information to reduce confusion when ordering parts. We also include well-vetted information and wisdom from our industry partners to ensure our customers have access to all the basic information necessary to be successful from the first firing.
Ease of Use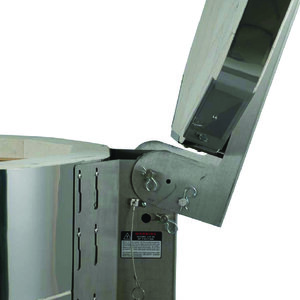 WIDE OPEN - EASY-TO-LOAD. A feather-light spring hinge allows full access without a side support bar - for easy loading. Standard on all 10 and 12-sided polygonal kilns.
Serviceability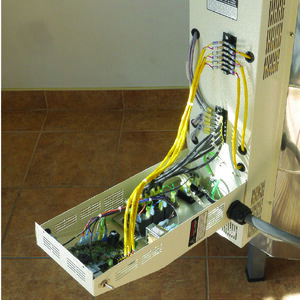 THIS IS THE SAFEST AND EASIEST KILN TO WORK ON. The Control panel pulls down easily and remains perpendicular to the element box for very easy access. All wiring is neatly laid out in a professional and industrial way with color coding and numbering for easy repair and troubleshooting. Best of all the double panel design results in cooler panels and longer control and relay life.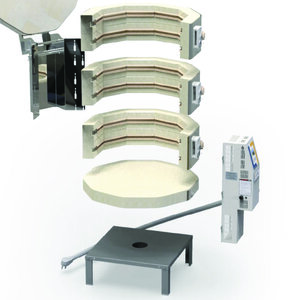 EASY TO MOVE ANYWHERE. Sectional kiln construction makes kilns easy to move, set up and disassemble for maintenance.
Safety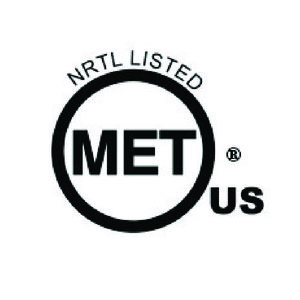 CERTIFIED SAFE. Most L&L kilns are MET listed to UL499 standards. Listed kilns include Easy-Fire Pottery Kilns, eQuad-Pro Professional Kilns, eFL Front-Loading Kilns, Jupiter Sectional Kilns, DaVinci Square & Rectangular Production Kilns, School-Master School Kilns, Fuego Home Craft Kilns, and Doll-Test Kilns. Easy-Load Production Front-Loading kilns are MET-Us Listed for the USA only.