This is an ELC3648 car bottom kiln. The car bottom is made so that it is moved by a standard pallet jack. This allows the car to be raised and then lowered with the hydraulic mechanism in the pallet jack. Then the car can be moved anywhere in the room. 
The internal size is 36" wide by 36" deep by 48" high.
Please contact us for a quote.
ELC3648 with car inside the kiln.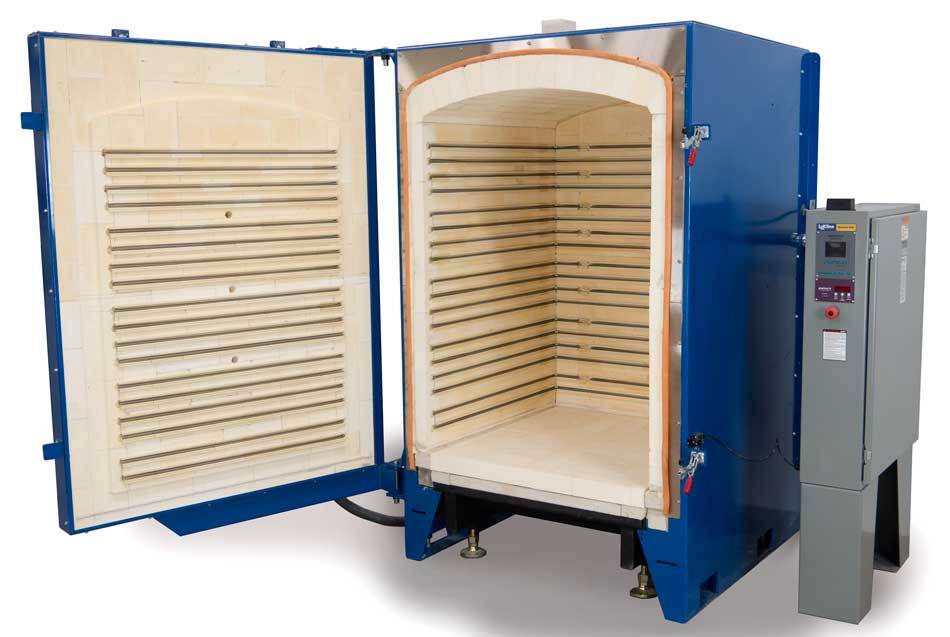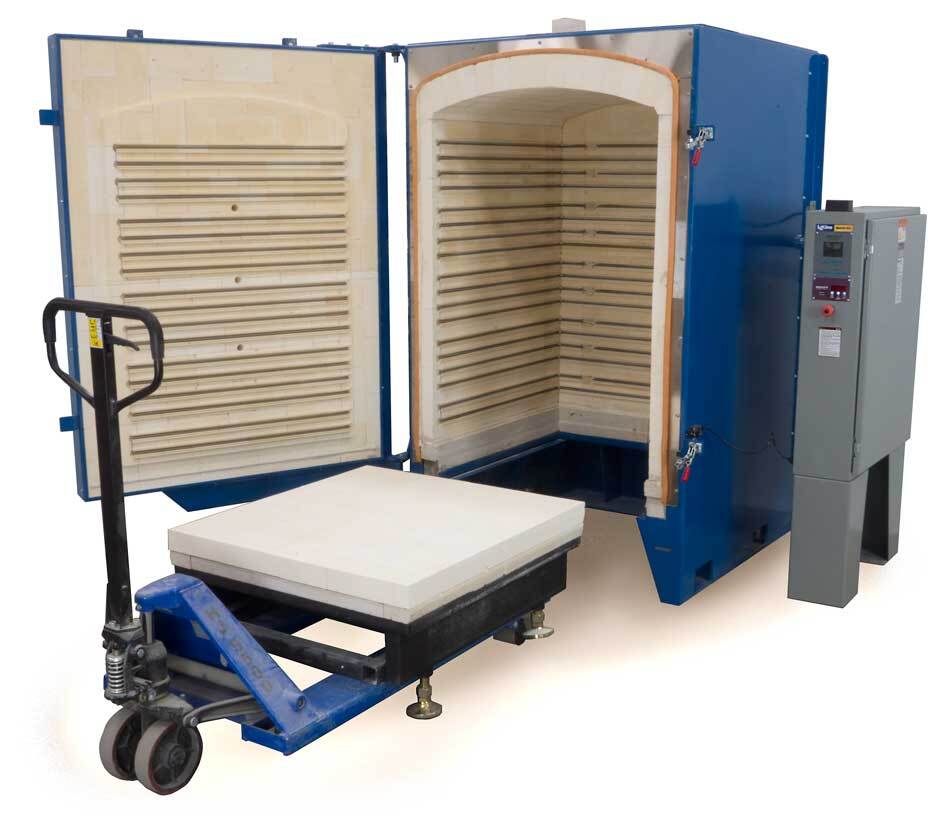 Closed