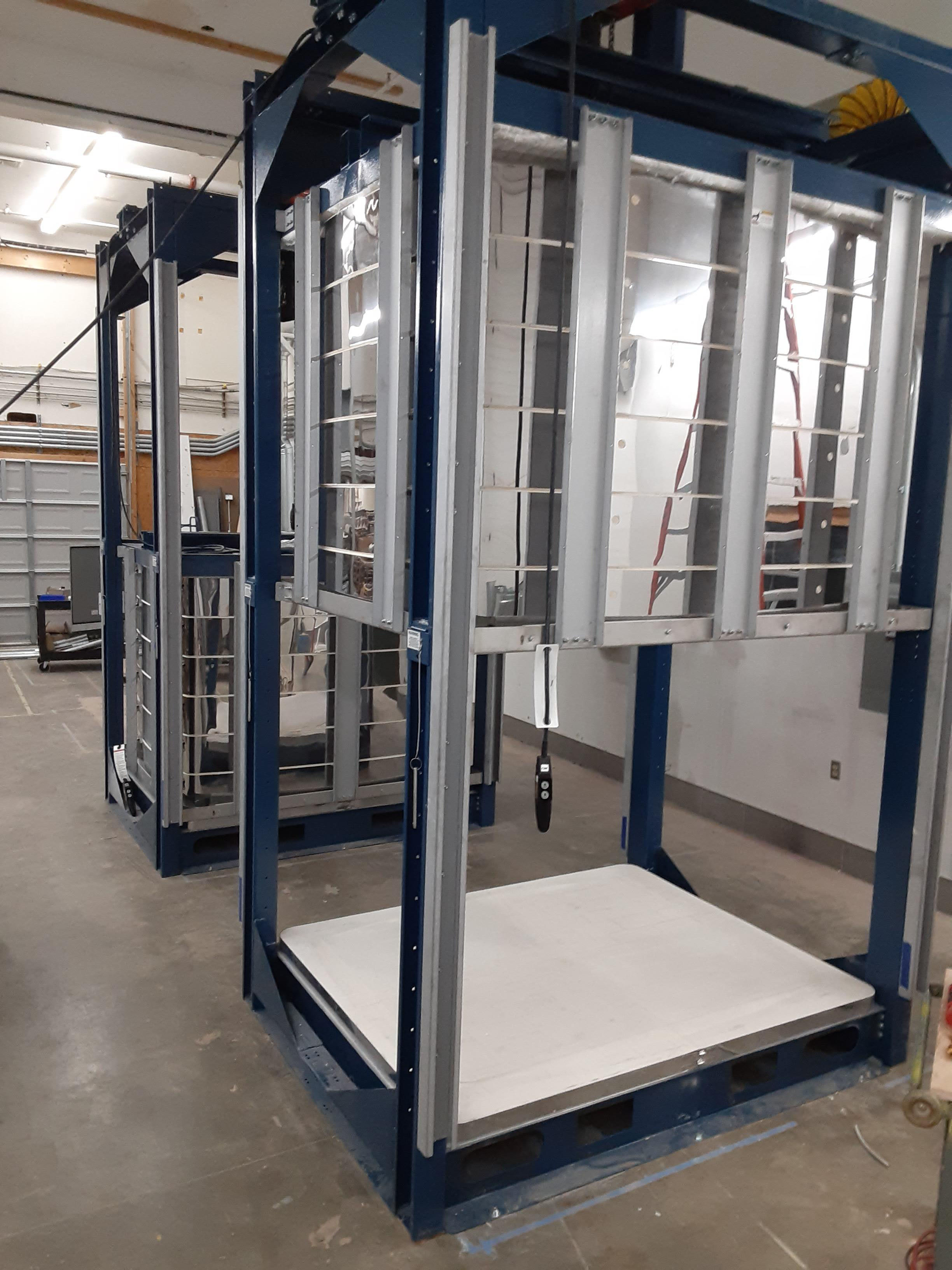 Bell-Lift Kilns Solve Loading Problems
Load from four sides
Replaces Car Bottom Kilns - the load stays stable and loading is easy.
No complicated car seals to maintain
Unsurpassed Temperature uniformity
30.5" square, 30.5" x 43.5" rectangular, & 64" x 47" rectangular
27" to 54" high inside
480V power option is available
More Stable than Car-Bottom Kilns
The kiln sections and ceramic fiber top are held together as one unit with a metal support frame.
This unit is lifted up with an industrial motorized chain hoist mounted on the external frame.
There are four heavy-duty safety pins that lock the kiln in place when the kiln is fully raised.
How to Assemble a Bell-Lift Kiln
It is so easy - all you need is a forklift, two people, and a few hours.
Schedule a free consultation now by emailing us at industry@hotkilns.com