EASY-LOAD COMMERCIAL-GRADE KILNS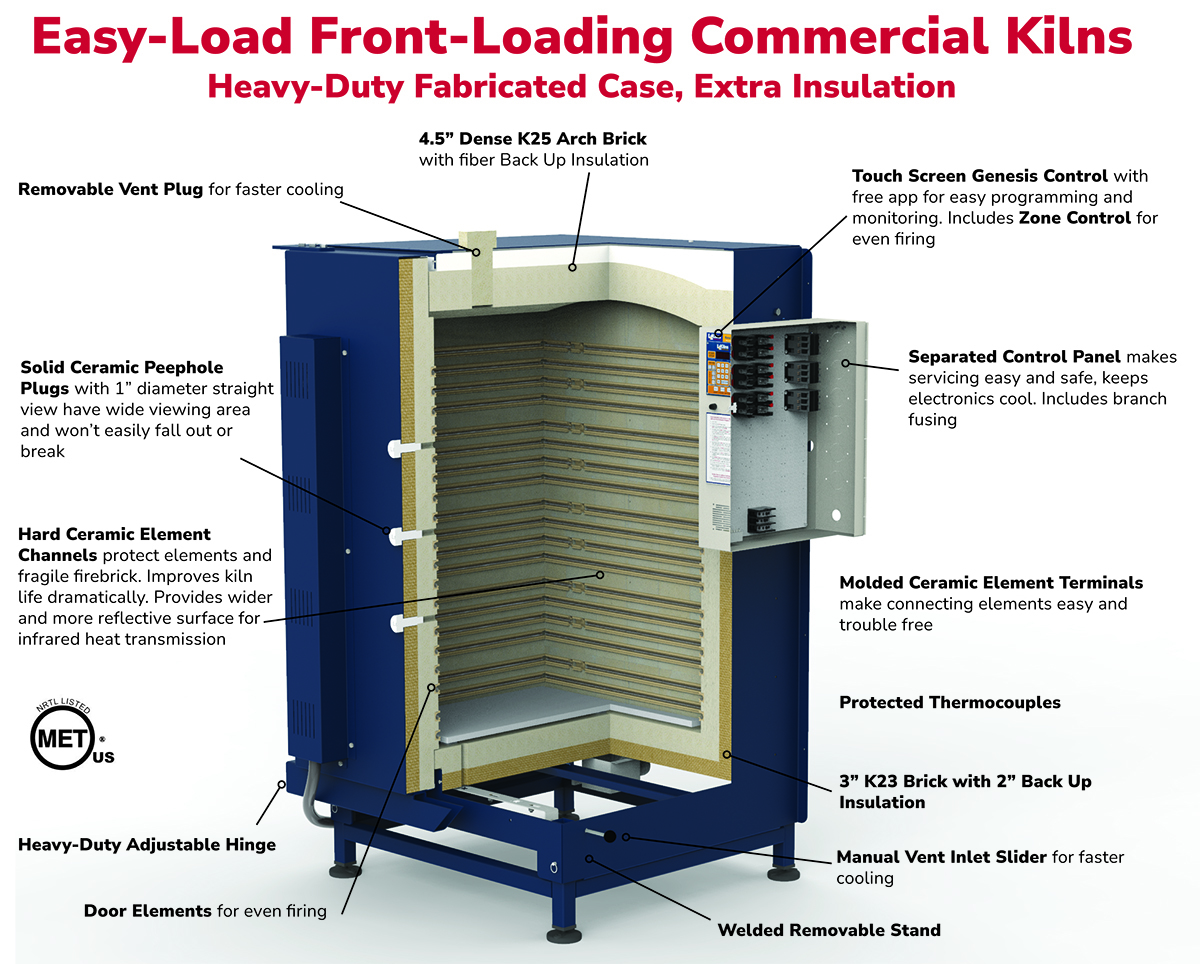 A Design Perfected Over 75 Years
Easy-Load front loading kilns are designed for easy loading and even heating
3" of firebrick backed up with 2" of 1900 Deg-F backup insulation board and brick (at least 5" of insulation all around)
Designed for Cone 10 production use
Genesis Touchscreen Multi-Zone program control
Ceramic element holders protect the interior for many years of use and extend element life
Elements on the door, back, and sides
Arched roof construction with extra-strong K25 brick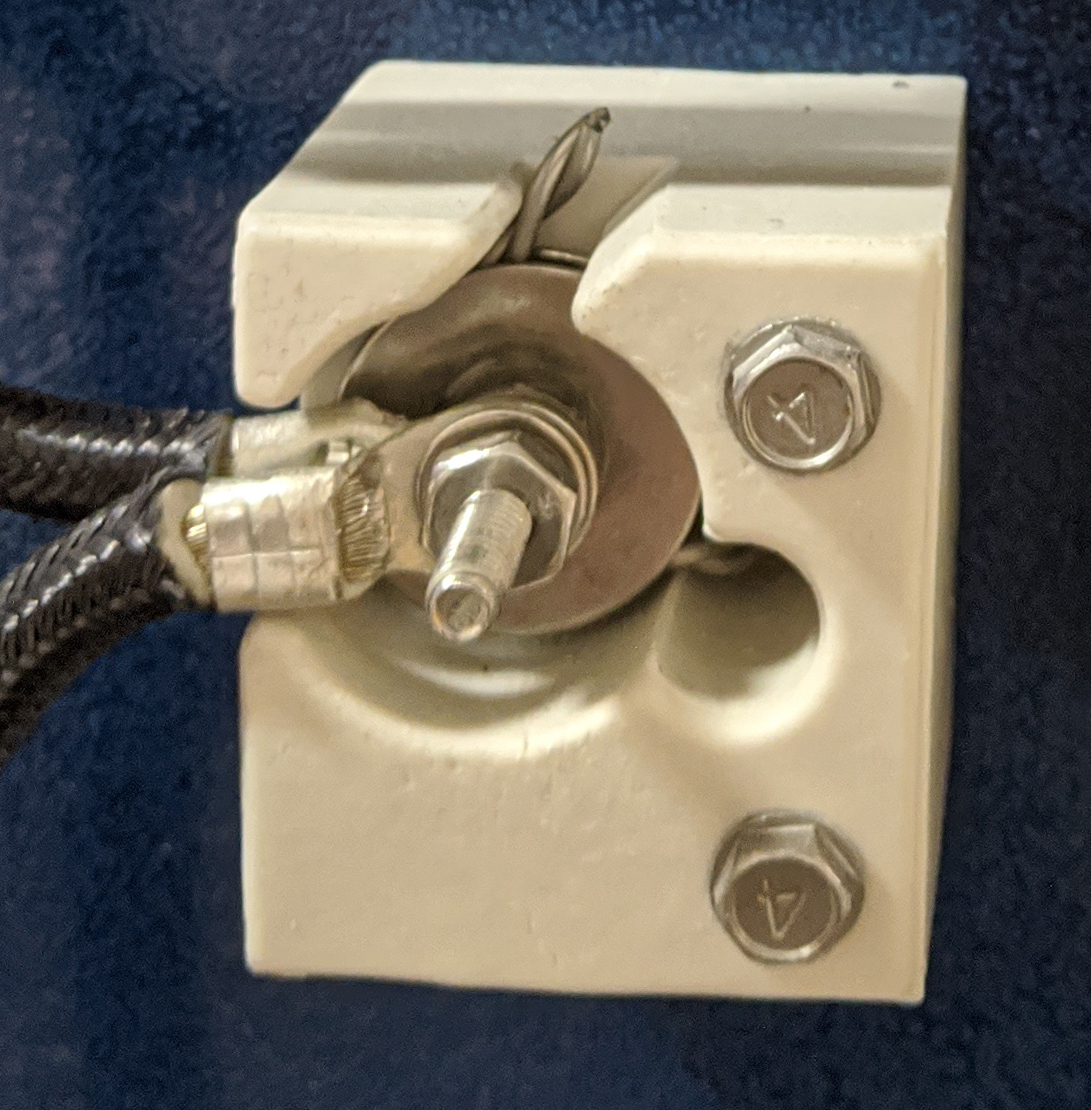 Hard Ceramic Terminal Blocks make element changes easy and safe
Gasketed door 
Sizes up to 25 cubic feet
Precision CNC Routed brick walls: the cemented brick slabs that make up our Easy-Load front loaders are precision CNC routed, front and back, with interlocking lips where the slabs meet. This allows for expansion and contraction during the heating and cooling cycles in order to prevent undue stress on the brick without losing heat through the brick seams. This unique design creates an exceptionally well-insulated interior, great energy efficiency, and durable construction designed to hold up to a production environment. 
Crating Options and Loading Considerations
You need a forklift to remove the kiln from the pallet. After that, you can move the kiln with a pallet jack from any side.
All models except the EL3048 fit through a 36" door. See the General Dimension Drawing on each kiln page for details.
Checklists and Shipping Quotes
Schedule a free consultation now by emailing industry@hotkilns.com