Top Firebrick Slab for 8-Sided Kilns with 2-1/2" Brick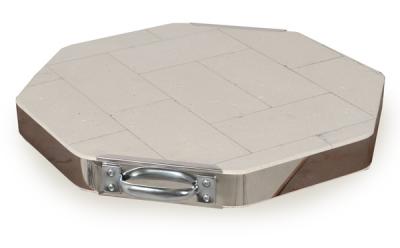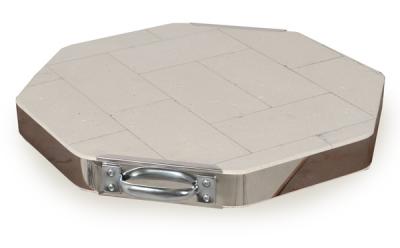 Description
Top Firebrick Slab for All Easy-Fire e18S & e18T Kilns, All Liberty-Belle LB 18 Kilns, All Dura-Fire D18S & D18T Kilns, and All Jupiter and Econo JD1800, J1800, & K1800 Series Kilns - Unit includes a cemented 2-1/2" Brick Slab wrapped in the Stainless Steel Band, Angle Clips. Door handle included.
Tips

Slabs are coated with a special coating to help protect them
Ordering
Part Number:

P-J-1800/TP

Price:

$230.00

/

Each

Lead Time:

Special Order: 2 to 4 weeks

Return Policy:

Part is special order or made to order and is not returnable.