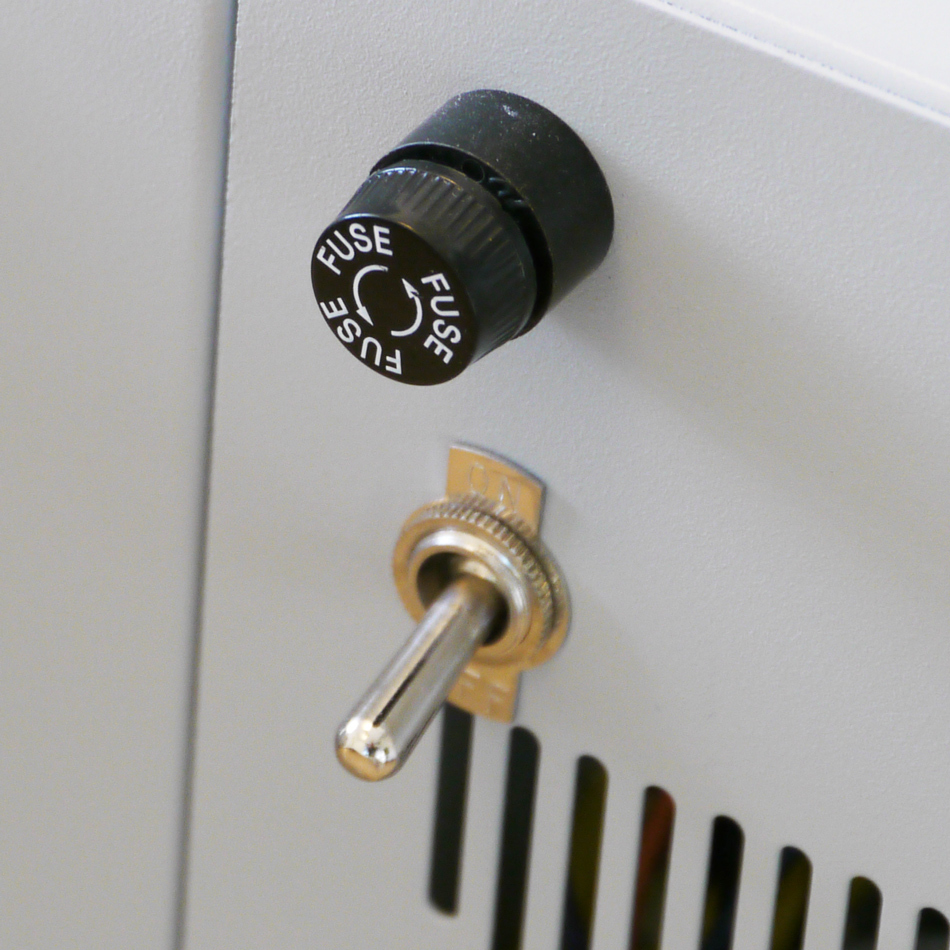 On-Off Switch
Not all kilns come with an on/off switch.

This means you must turn off the kiln with either the circuit breaker or the fused disconnect switch. While it is good practice to turn off a kiln in that way it is not always convenient.

It is possible for a kiln to cycle itself during an electrical storm because of the lack of an on-off switch.

Our on-off switch is a heavy-duty metal toggle switch.
Control Fuse
The 1/2 amp fuse is accessible from outside the panel.