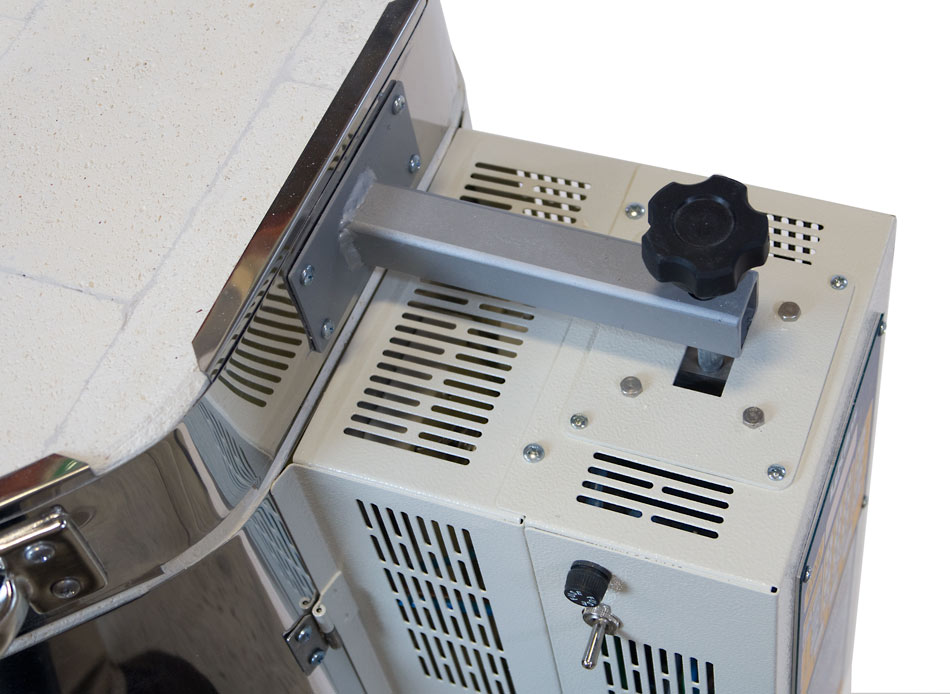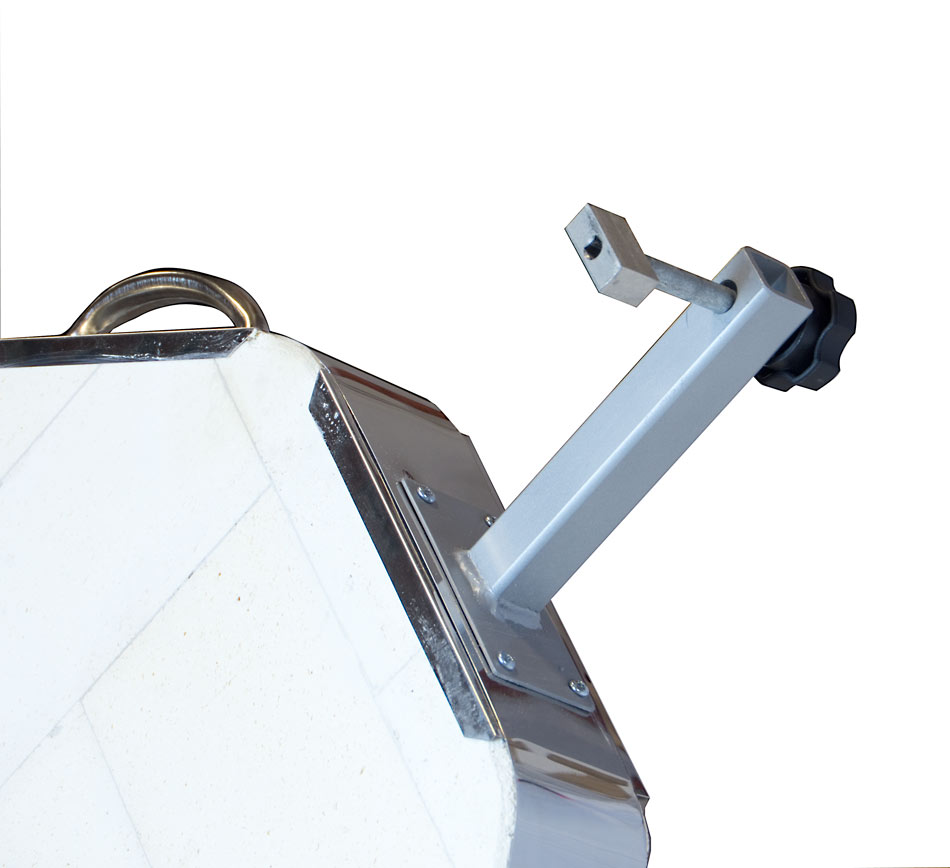 The Positive Door Interlock Switch
Features a strong mechanical latch that must be turned before the door can be opened.

The turning of this latch breaks all power to the kiln as if you had used an external power disconnect switch or pulled the power cord from its socket.

This system was developed to meet European CE standards. It is standard on the Easy-Fire "EU" models and is now available as an option on USA Easy-Fire models.

Note: The angled control panel cannot be used with this option. 

Note: Easy-Fire & School-Master Kilns only.

NOT AVAILABLE WITH GENESIS CONTROL (because of dimension issues).