JD230-JH & E23S-JH 10-sided Quad kiln - 2.5" Side Brick - Two grooves -no Element Channels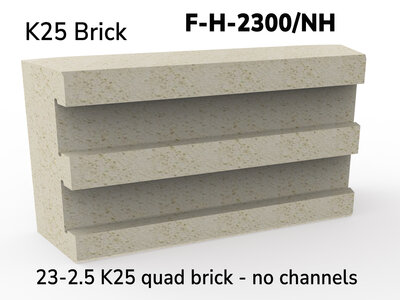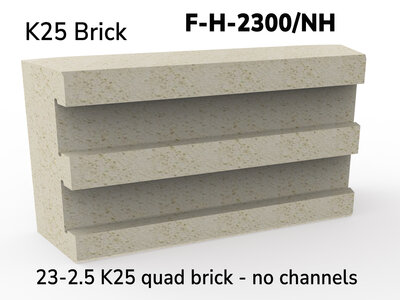 Description
Quad Sidebrick for Crystalline JD230-JH & E23S-JH K25 2.5" Brick Kilns without Element Channels - The unit includes one 2.5" Brick with two rows of element grooves for the separate element Channels.
Tips

Sidebricks are single K25 9" x 4.5" x 2.5" bricks cut with the proper angles, relief cuts in the back, and grooved for element holders.

Note: Side bricks made before Jan 1, 2018 (See your serial number) had grooves that are asymmetrical. Be sure to provide your serial number when ordering.
Ordering
Part Number:

F-H-2300/NH

Price:

$22.75

/

Each

Lead Time:

One Week to Ten Days

Return Policy:

Part is returnable for a 50% restocking charge