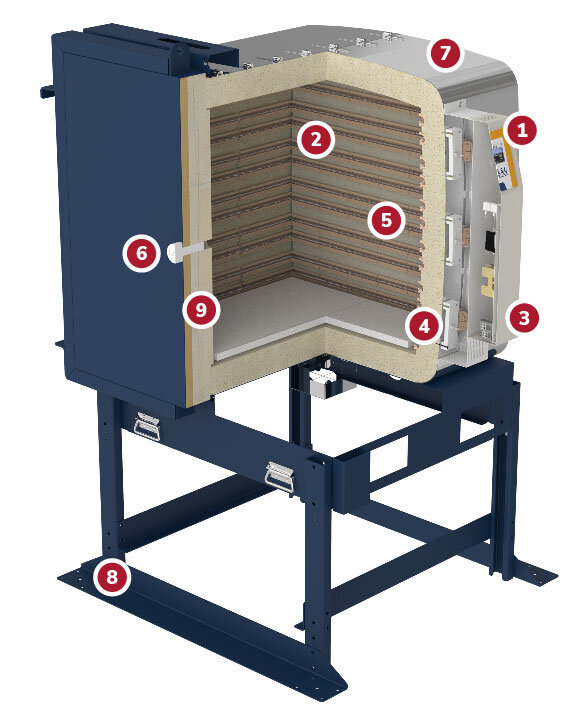 Studio Front-Loading Kilns
1) Genesis Touch Screen Control with a free app for easy programming and monitoring with Zone Control for even firing
2) Hard Ceramic Element Channels protect elements and fragile firebrick, improves kiln life dramatically
3) Piggy-back Control Panel - easy & safe servicing, cool electronics
4) Ceramic Terminals make changing elements easy without crimping
5) Protected Thermocouple - for worry-free loading
6) Solid Ceramic Peephole Plug - no chance of falling out
7) Stainless Steel Case
8) Powder Coated welded base structure and adjustable door
9) Door insulated with an extra microporous layer to balance the heat from front to back.
3" brick adds strength and insulation for increased energy efficiency
Note on Receiving the Kiln: Although these kilns are much lighter than an  Easy-Load kiln they still take some effort to remove from the pallet and set up. See this for a video on how these kilns are received and assembled.
Please see the details in the Shipping Checklist: See Pre-Order Checklist.