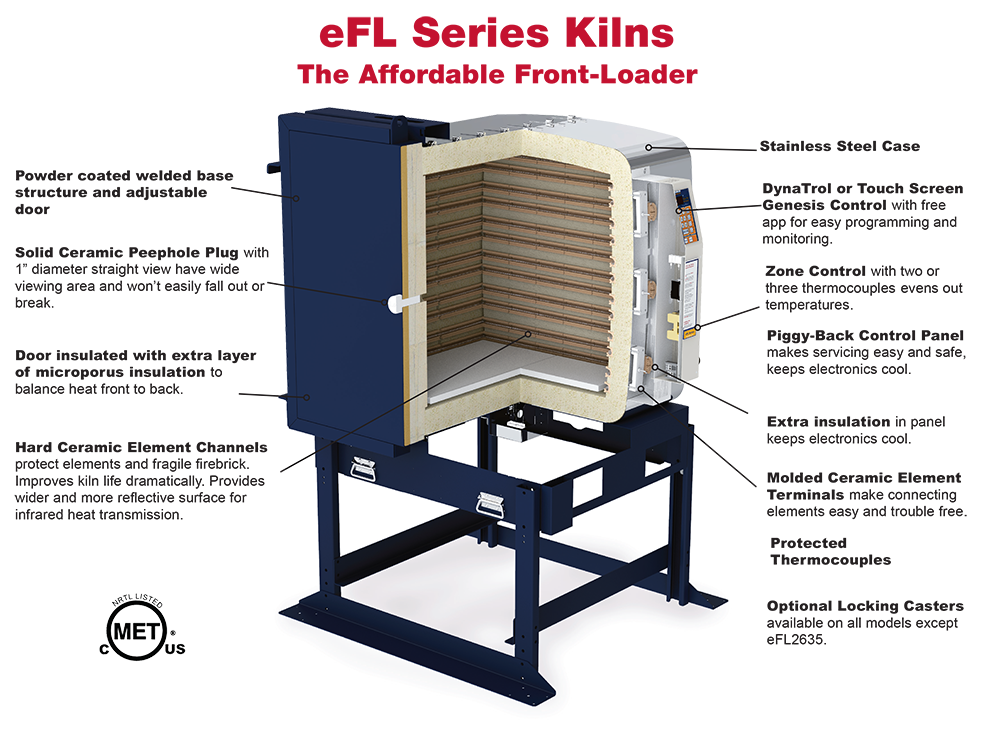 eFL Series Front-Loading Kilns are designed with the same arched bricks L&L has used successfully for 30 years in our square and rectangular DaVinci kilns. The sides and top are arched for super strength. The base, door and door frame are formed from precision sheet metal to be both lightweight and strong. Rated for cone 10. Limited 3 year warranty. c-MET-us listed to UL499 standards.

Note on Receiving the Kiln: Although these kilns are much lighter than an Easy-Load kiln they still take some effort to remove from the pallet and set up. NOTE: The design has been recently changed to allow for easier residential delivery and some assembly is required. Please see the details in the Shipping Checklist: See Pre-Order Checklist
See this for more information on shipping.