PROBLEM SOLVED: Delicate or large parts can be hard to load and unstable if moved. Car bottom kilns can be expensive, hard to install, and have problematic car seals. You need a lot of firing capacity. You need good uniformity.
Schedule a free consultation now by emailing us at industry@hotkilns.com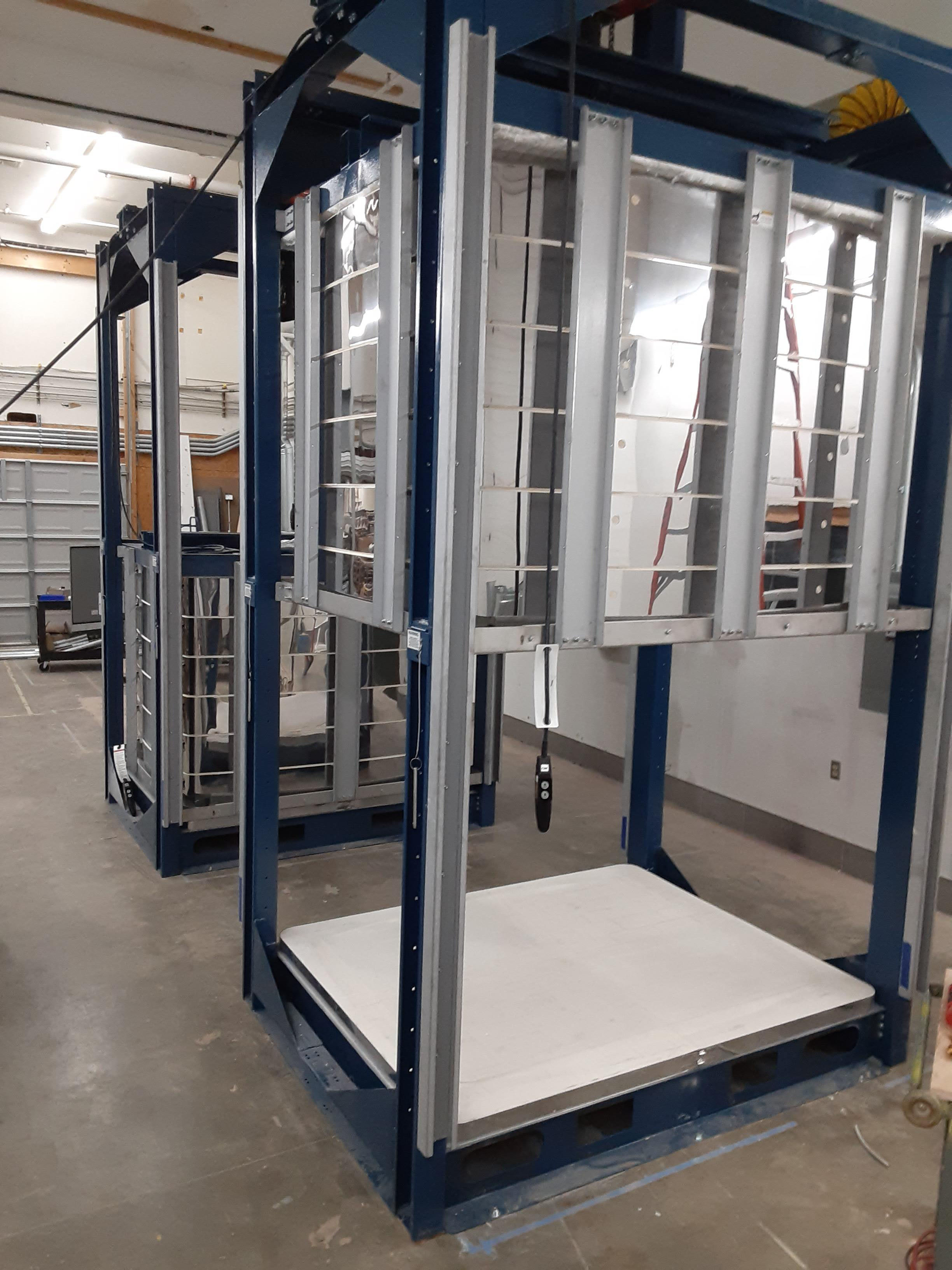 Bell-Lift Kilns Solve Loading Problems
The temperature uniformity is unsurpassed. 

DaVinci Bell-Lift kilns can be loaded from all four sides.

Bell-Lift kilns are a great replacement for Car Bottom Kilns because the load stays stable and loading is easy.

There are no complicated car seals to worry about or maintain

They are available in 30-1/2" square, 30-1/2" x 43-1/2" rectangular, and 64" x 47" rectangular crosssections, 27" to 54" high inside.
Bell-Lift Production Kilns are more stable than Car Bottom Kilns
The kiln sections and ceramic fiber top are held together as one unit with a metal support frame.
This unit is lifted up with a motorized hoist mounted on the external frame.
There are four heavy-duty safety pins that lock the kiln in place when the kiln is fully raised.
How to Assemble a Bell-Lift Kiln
It is so easy - all you need is a forklift, two people, and a few hours.
Schedule a free consultation now by emailing us at industry@hotkilns.com