L&L Makes Electric Kilns You Can Trust With Your Art
Ceramic artists devote themselves to creating works of art that endure and inspire. So much time goes into your work - you have to trust the kiln that's going to fire it.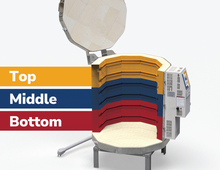 EVEN FIRING WITH ZONE CONTROL
With large work or special glazes, even firing might be the most important feature you can have in a kiln. Three-zone control promotes even firing in your kiln. It's like having three controls in one.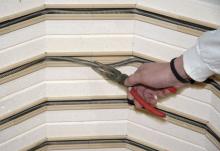 EASY-TO-MAINTAIN
Spend time working on your art - not your kiln. From ceramic element holders and easy-change elements to thermocouple protection tubes - no one else offers this level of durability.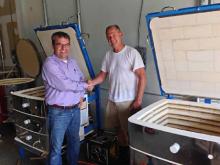 Superior Technical Support
The combined experience at L&L in kilns and ceramics is unsurpassed. We work as a team to support you and your kilns.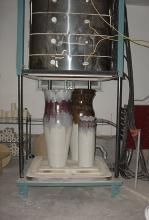 CUSTOM DESIGNS
L&L can work closely with special artists to help with unusual needs. Call or email L&L directly if you have unusual needs: sales@hotkilns.com.
Round sections that come apart and restack easily, up to 6 sections high
Our industrial-quality front-loading kilns come in several sizes
Square or rectangular, "any size" kilns
Kilns for Crystalline Glaze
Designed specifically for firing crystalline glaze: extra power, high temperature firebrick, and platinum thermocouples combine for fast heating and cooling to develop crystals.
Brooke Pottery
Alex Macdonald from Brokke Pottery in the UK is a clay sculptor and potter and has been making large-scale pieces for 26 years.
We built a special tall and very large kiln to accommodate his large sculptural work.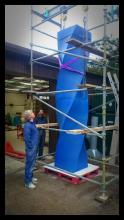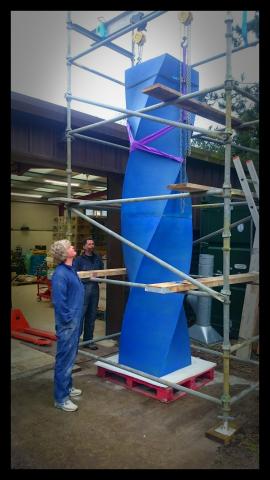 Sam Machulis
I work in high-fire clay. My artwork is wheel-thrown and many pieces have relief carving on them. Clay bodies that lend themselves to large works are usually opposite of the type needed for carving, thus creating the challenge of large, carved pieces. Larger works are constructed using two wheels and "sectioning" pieces together.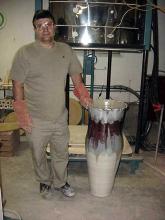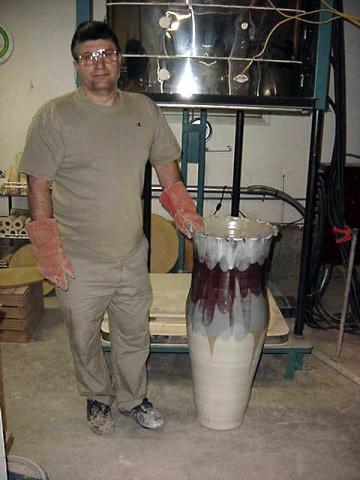 Moravian Tile Works
With new technology available Moravian decided to achieve oxidation firings in three L&L electric kilns. Adam, the head ceramist at the tile works says he was attracted to our kilns because of the demands of his high volume, high profile production schedule. L&L kilns are designed with the durability and precision required to maintain Moravians highly regarded reputation.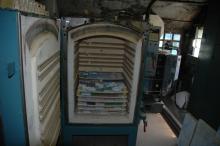 Ian Childers
Over the past 15 years, I have fired, broken, and fixed just about every type of kiln there is. My L&L kilns have always handled anything I can throw at them. My current kiln has over 200 cone 14 (yes I said cone 14) firings with a 20 hour hold at high temps on them and still functions like new. There is absolutely no other kiln on the market that will handle the abuse I put into my kilns besides an L&L.
Web: ianchilders.com
Instagram: @ianchilders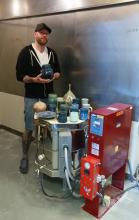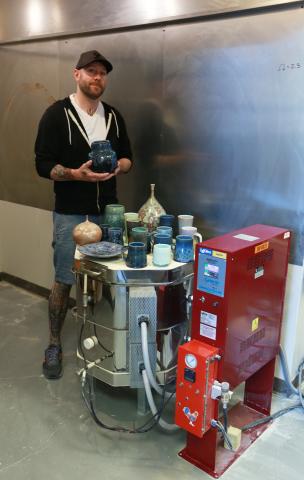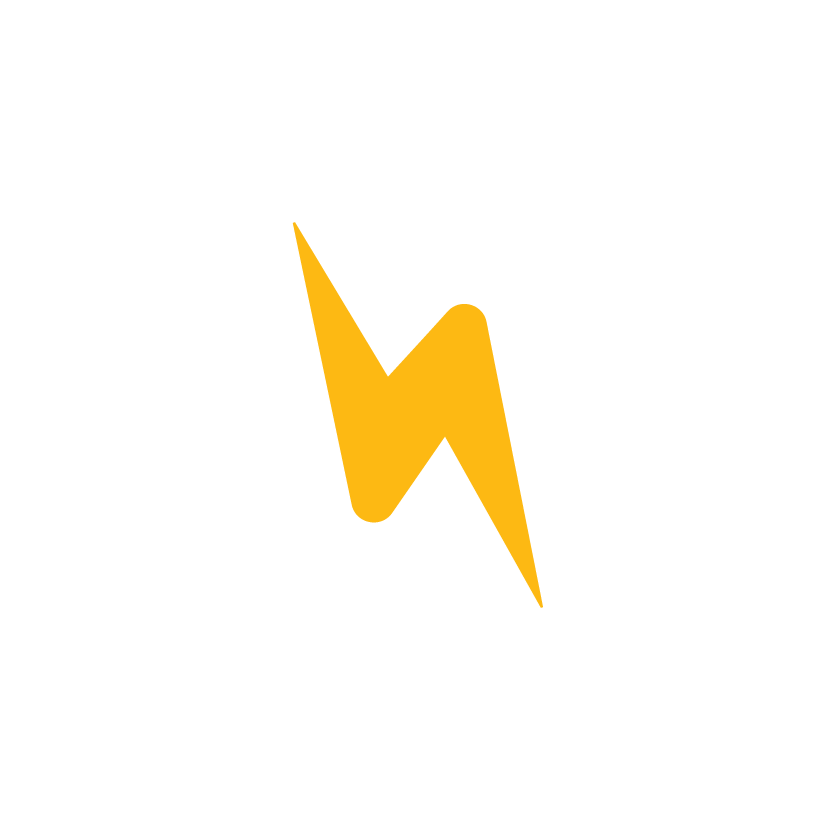 TRUST YOUR KILN