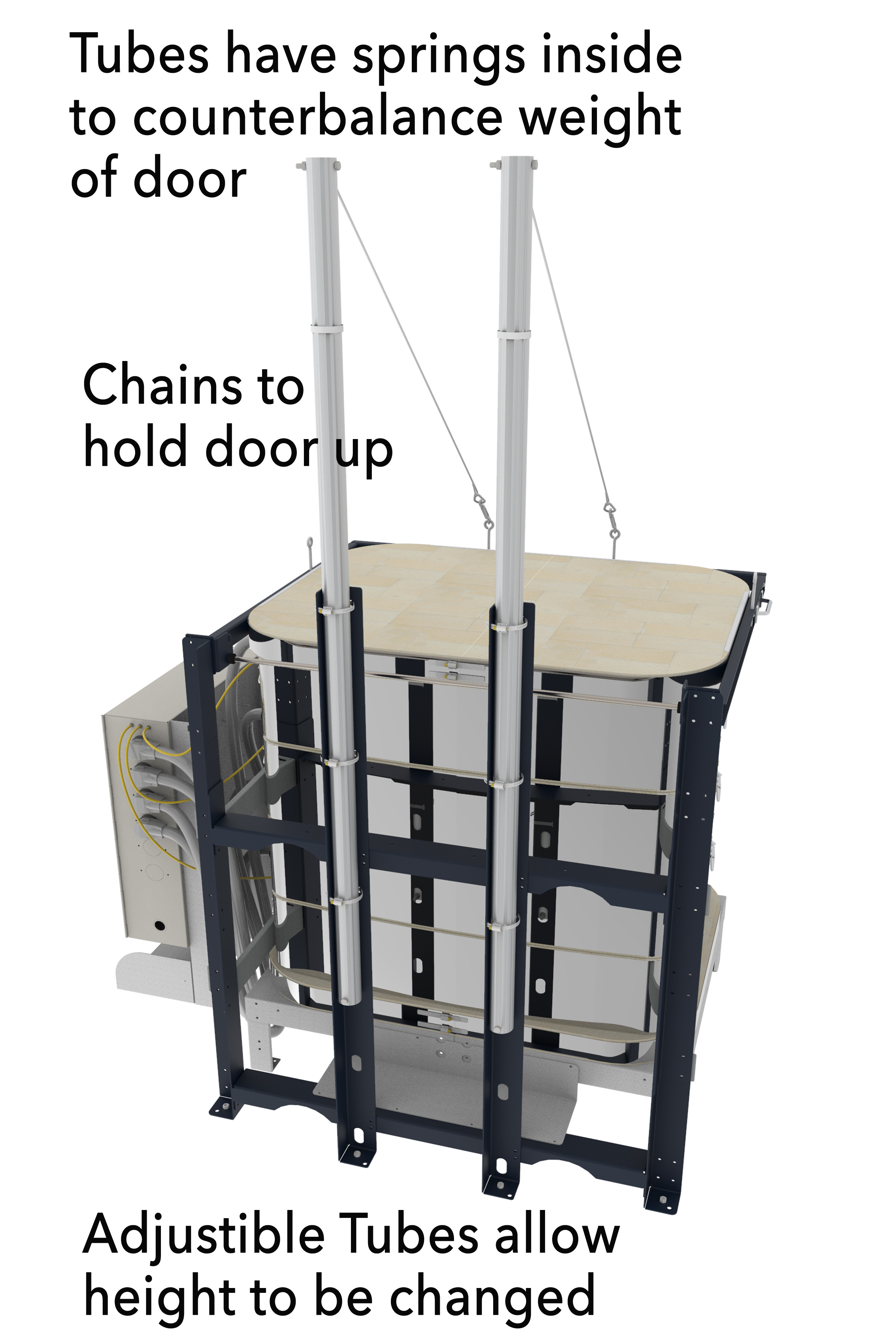 Reduces the weight of the lid
The lid can be opened with one hand  - except for lids on the T3400 Series which require two people to lift.

Because the lid closes gently there is less wear and tear on the lid and lip and less chance of breaking the lid. The counterbalance system takes almost all the weight of the lid off the kiln.

In addition, the lid is fully supported around the perimeter with structural steel members. This takes stress off of the fragile firebrick.
Adjustable height of the kiln
The hinge post is adjustable up and down. This allows the hinge system to be adapted to your kiln if you add or remove a section.

There are safety chains to lock the lid in the up position.

The counterbalance frame is bolted to two kiln sections. You can remove the upper section of 36" kilns and the upper two sections of 45" high models without dismantling the counterbalanced hinge or removing the lid.
Adjustable Spring Tension
Turnbuckles allow you to adjust the spring tension and therefore the weight of the lid
Includes Heavy-Duty Welded Frame
The heavy-duty hinge system is made of welded heavy gauge sheet metal.