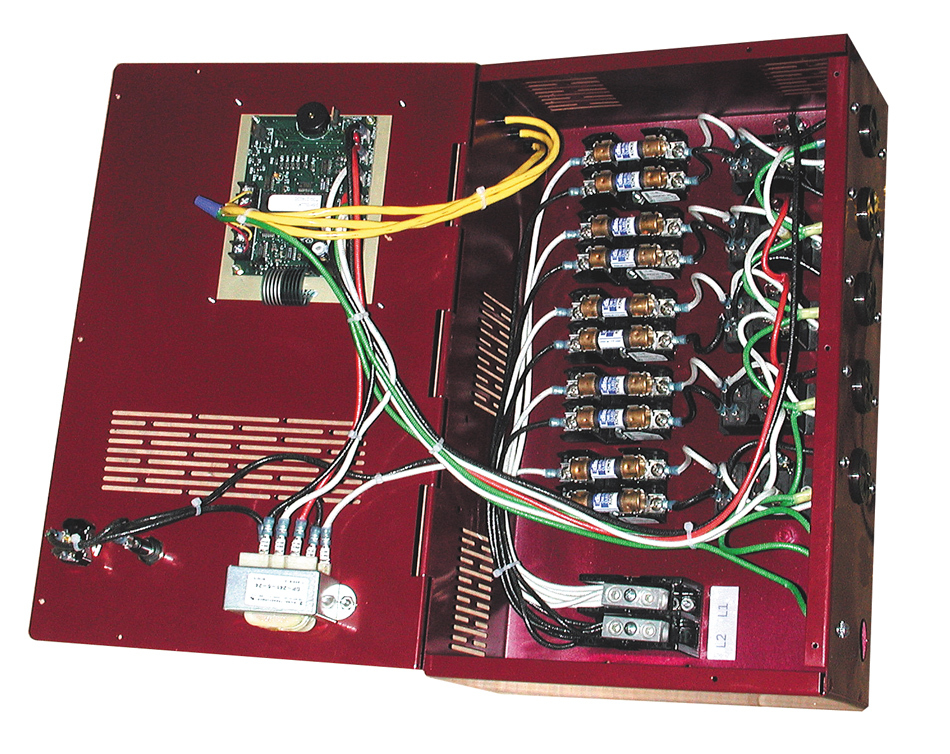 Detached control panel
Air Space: The control panel is mounted off the kiln with an air space in between it and the kiln - for more reliable operation.

Reliable: Switches and sensitive components last longer.

Plug in Sections: Kiln sections plug into the panel with flexible cords.

Easy Access: The panel door is hinged for easy access to fuses and for service.

Well Laid Out: All wiring is neatly laid out for easy maintenance.

Ventilation: The instrument panel is well-ventilated.
Branch fusing for high-powered units
Each element circuit or zone is separately fused on kilns with more than 50 amps. This protects element circuits

Meets National Electrical Code requirements.

All Jupiter Kilns are listed to UL499 Standards
Power cord for smaller kilns (under 50 Amps)
A 50 amp 6-50P six-foot power cord is included for JD18-3, JD18X-3, JD23-3, and JD230-3 single-phase models.

A 50 amp 15-50P six-foot power cord is included for the 3-phase kilns listed above.

All other models feature a direct hook-up power terminal block.