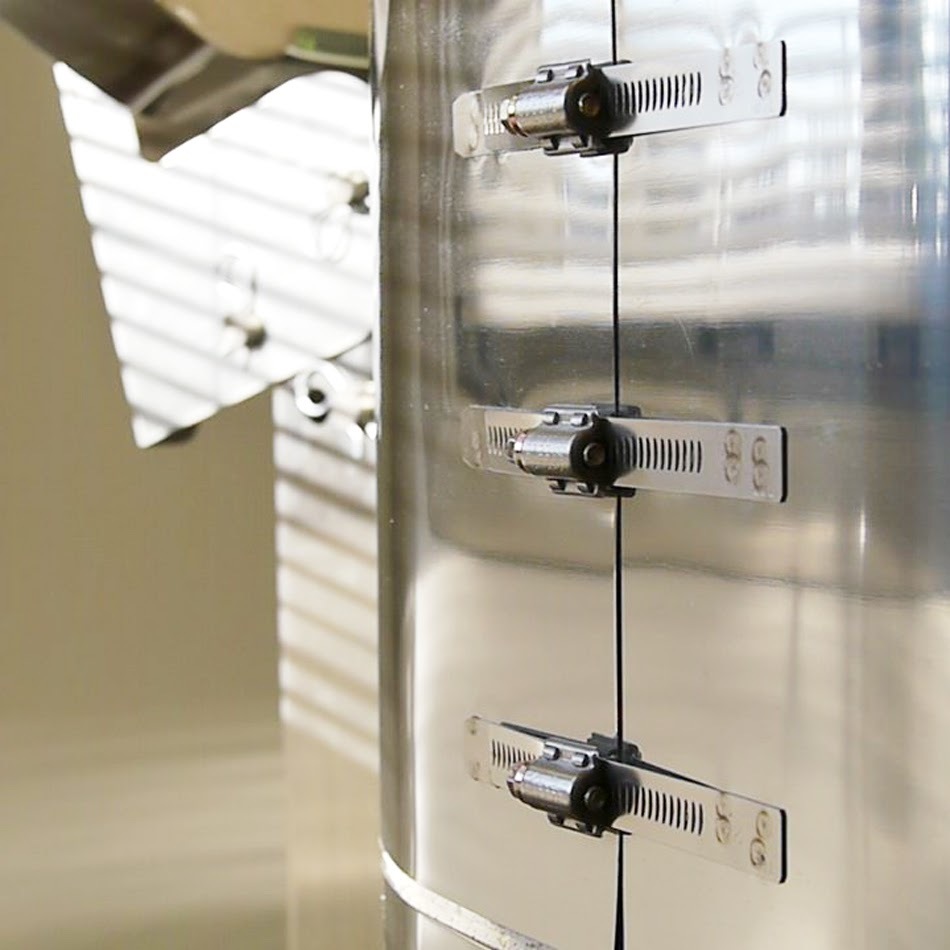 Reduce Corrosion
Clay, when heated, is corrosive (for instance sulfur in clay makes sulfuric acid when heated with water vapor).

All sectional L&L kilns feature stainless steel cases. All screws used in the case construction are stainless steel.

The hinge parts are made of heavy-gauge stainless steel.
Stands Are Aluminized Steel
The stands of most L&L kilns are made from aluminized steel which resists high temperatures.
Cases Of Front-Loading Kilns Are Powder-Coated Heavy Fabricated Gauge Steel
Unlike some of the other front-loading kilns on the market L&L only uses heavy gauge (1/8" thick steel) on both its Easy-Load front-loading kilns.

The cases are powder-coated which provides a very good barrier to protect the steel from the corrosive atmospheres.
Recommended Ventilation
Note: Proper ventilation of your kiln will also help prevent corrosion. Even stainless steel will corrode under some of the conditions that can be present in a kiln. Install a down-draft vent (the Vent-Sure) to remove corrosive fumes. A room vent and/or a hood vent do not extract the corrosive fumes from a kiln.