L&L's rolling kiln stand features heavy gauge (14 ga) galvannealed steel construction with multiple bends for extra strength, steel swivel locking casters, integrated vent collection box support, and guide rails for the kiln. Each size is fitted to the kiln.
NOTE: There are the same height from the floor to the top of the stand as our normal stands.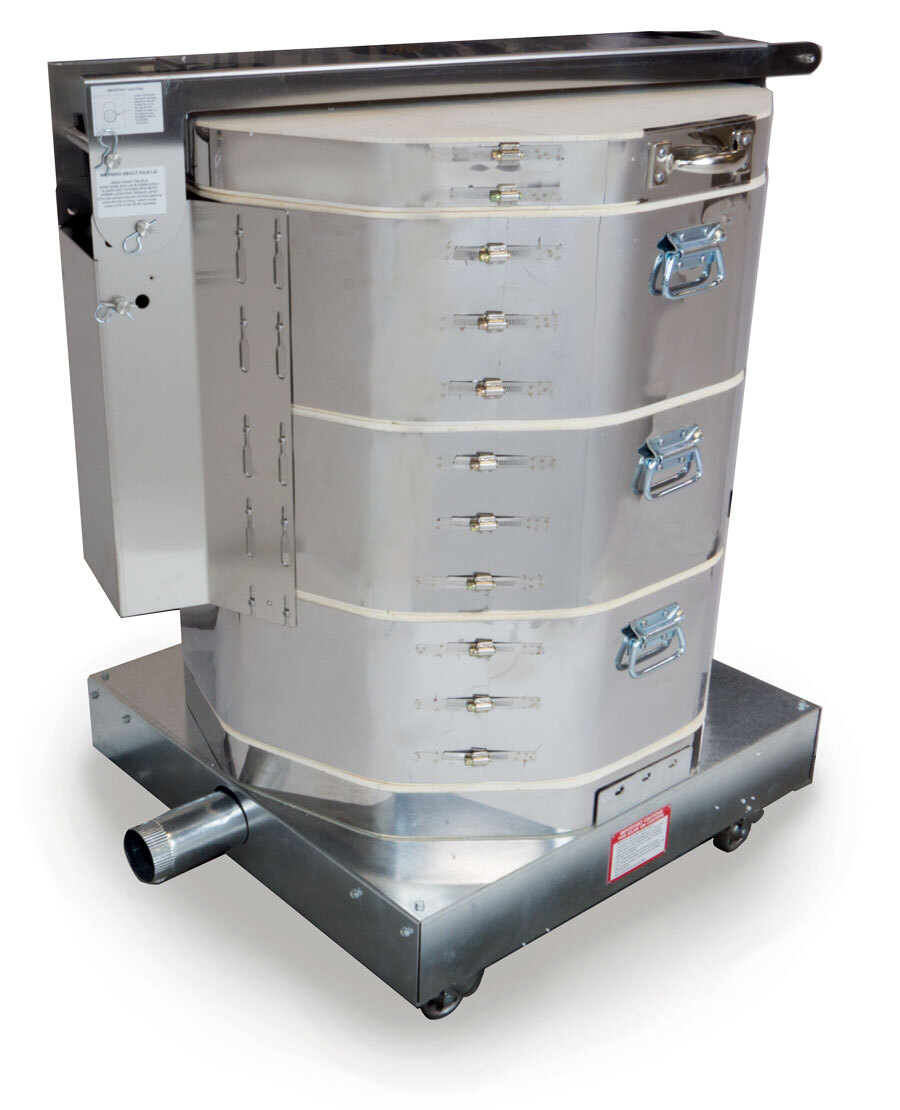 Bottom of Rolling Stand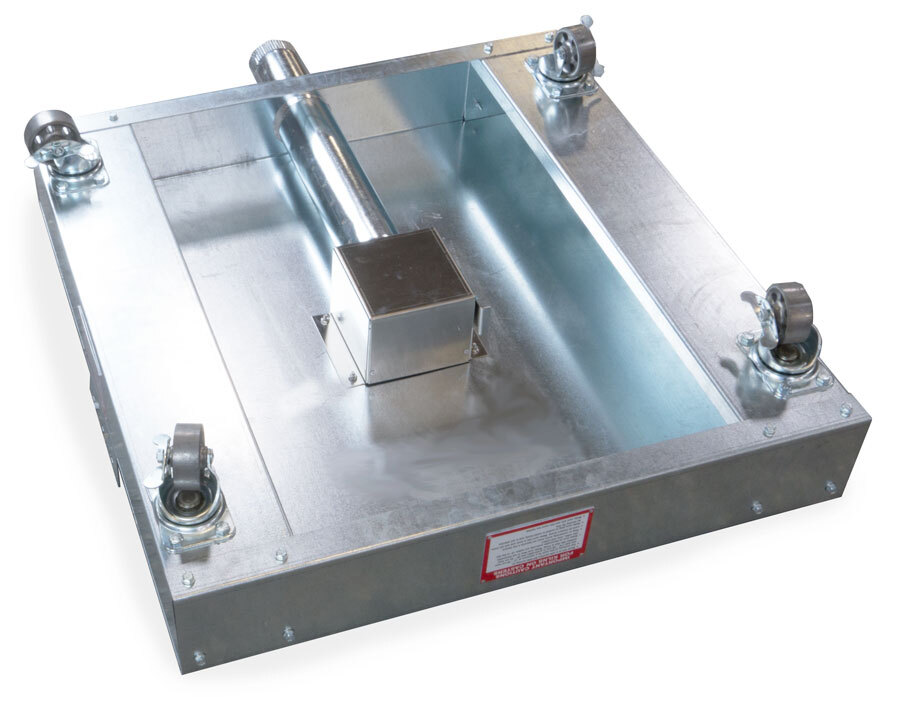 Top of Rolling Stand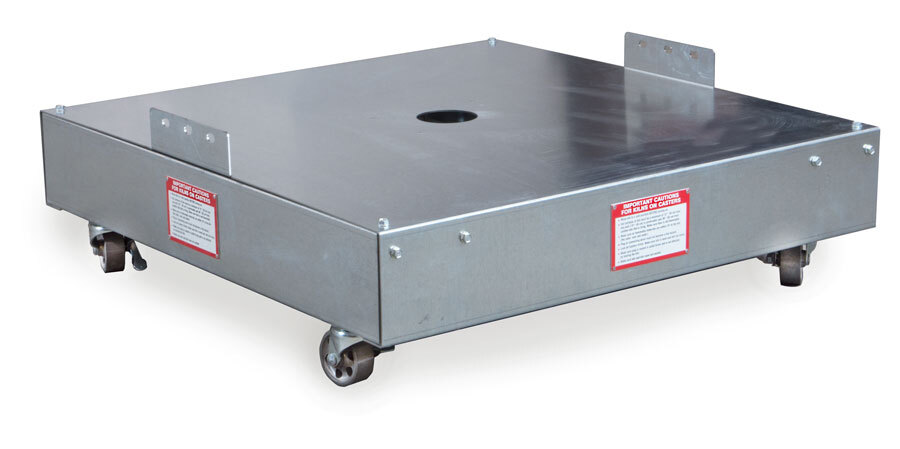 Locking Casters on Rolling Stand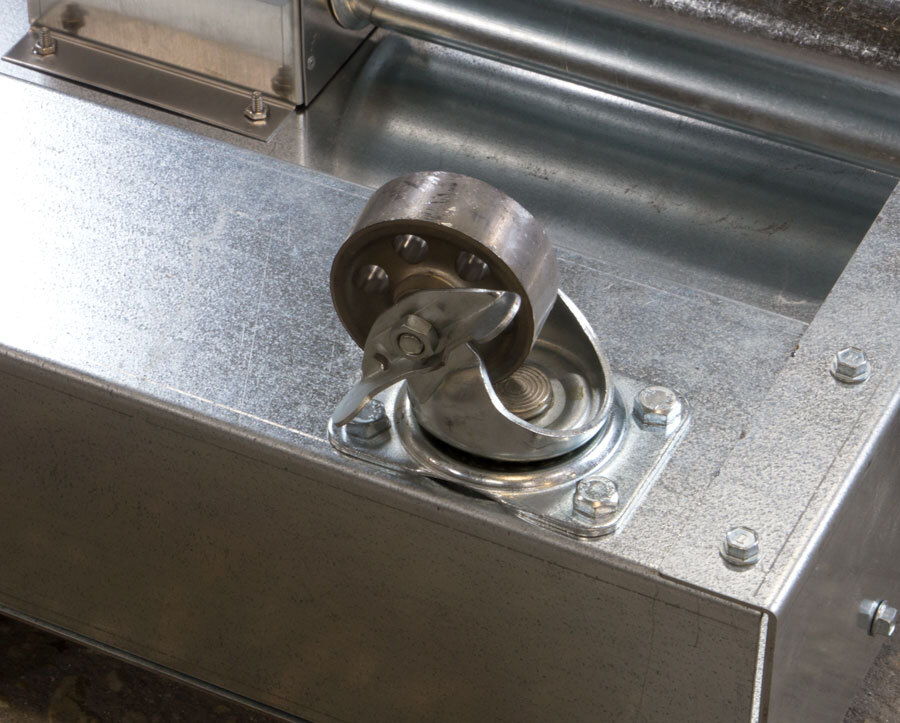 Important special caution plates are riveted to three sides of the stand.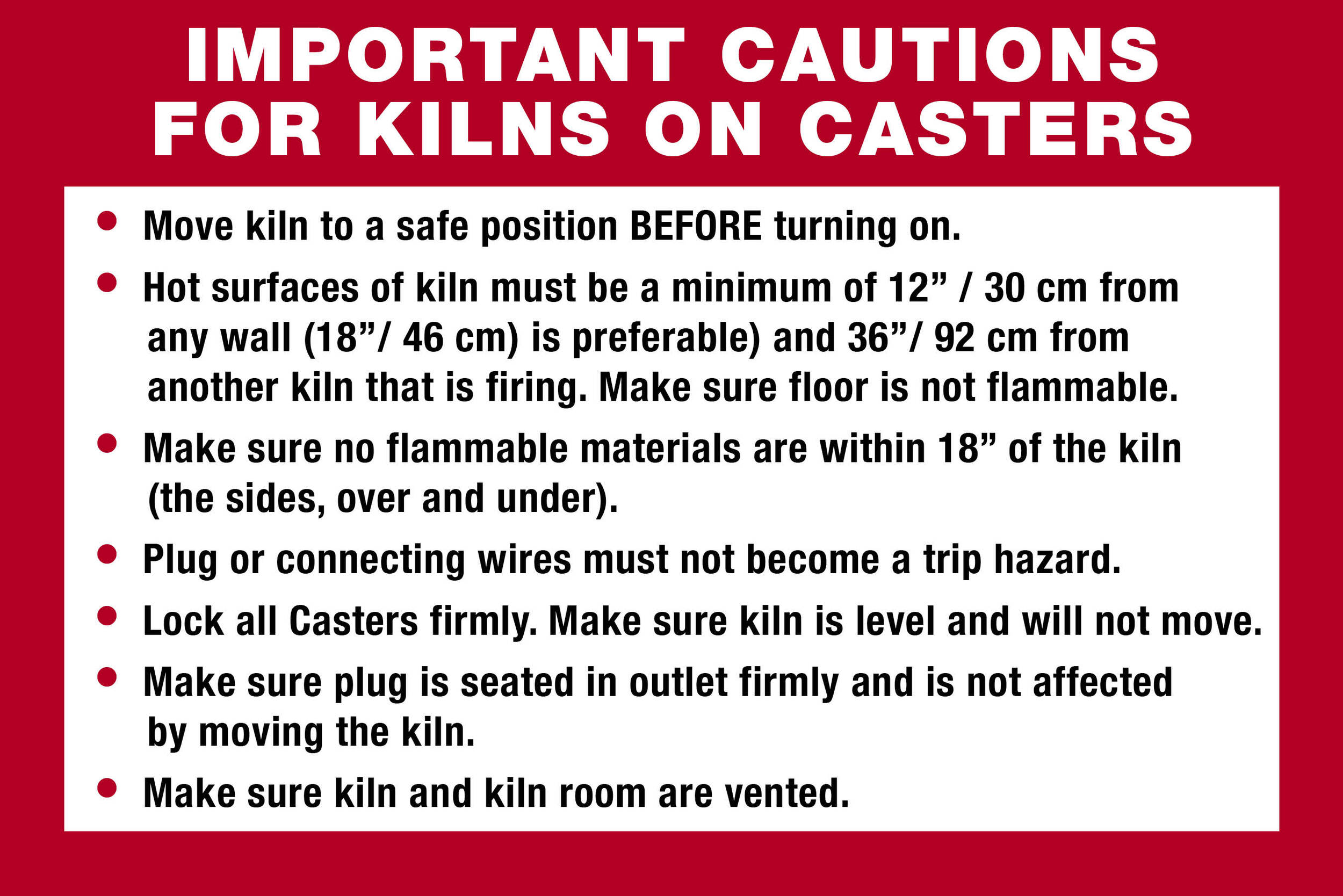 The vent collection box is not included but, when you order a Vent-Sure vent system the longer duct is included with the system.