e14 Rolling Stand, fully assembled: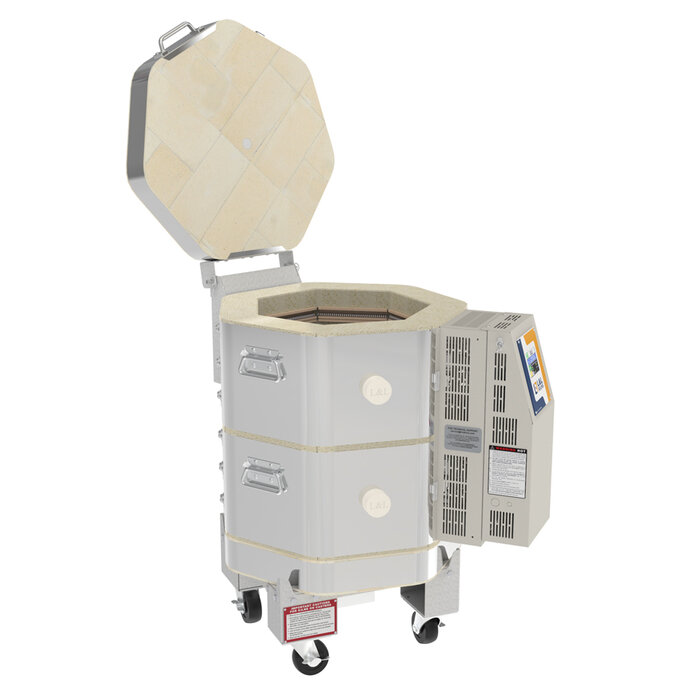 Vent-Sure collection box easily mounts underneath:
(box does not come pre-attached; must be ordered separately)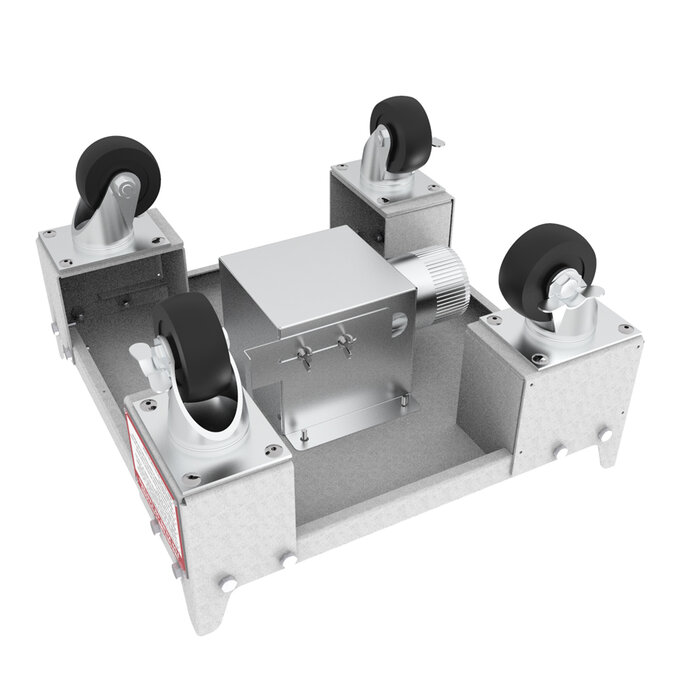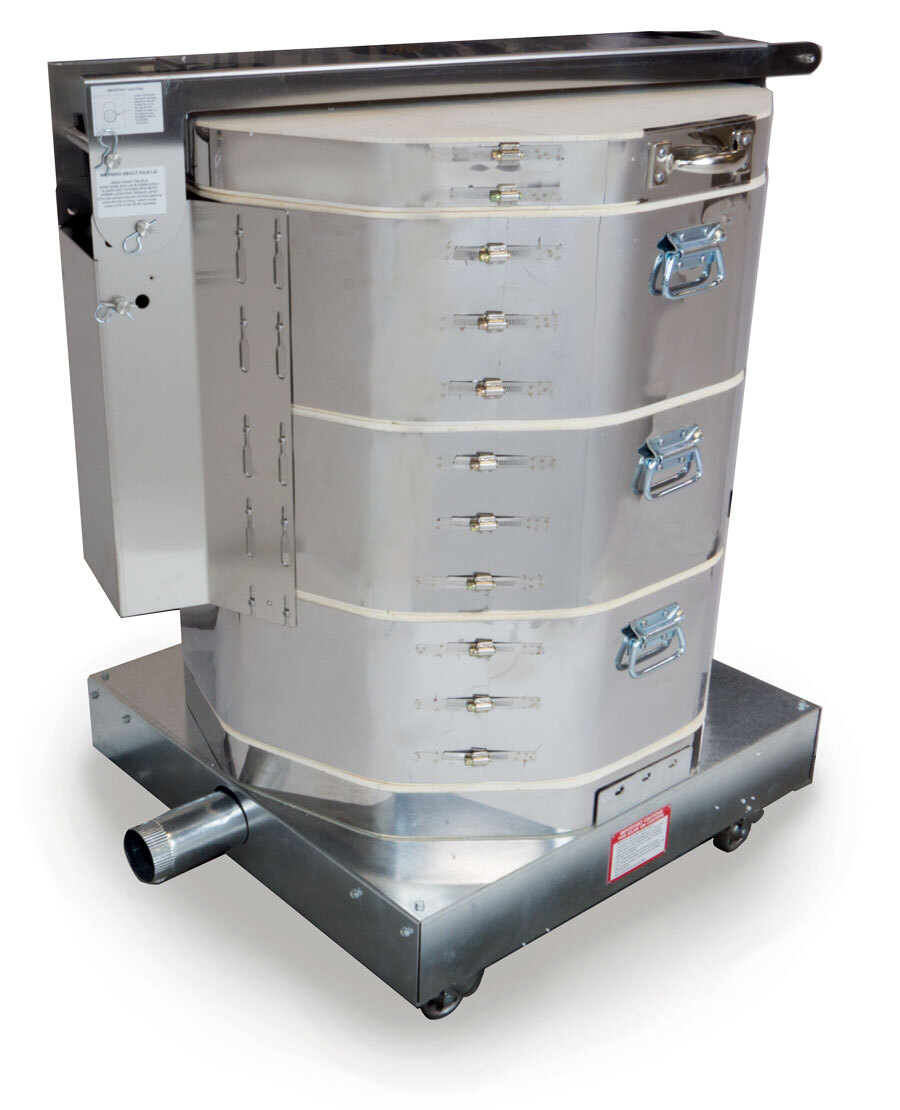 Bottom of Rolling Stand: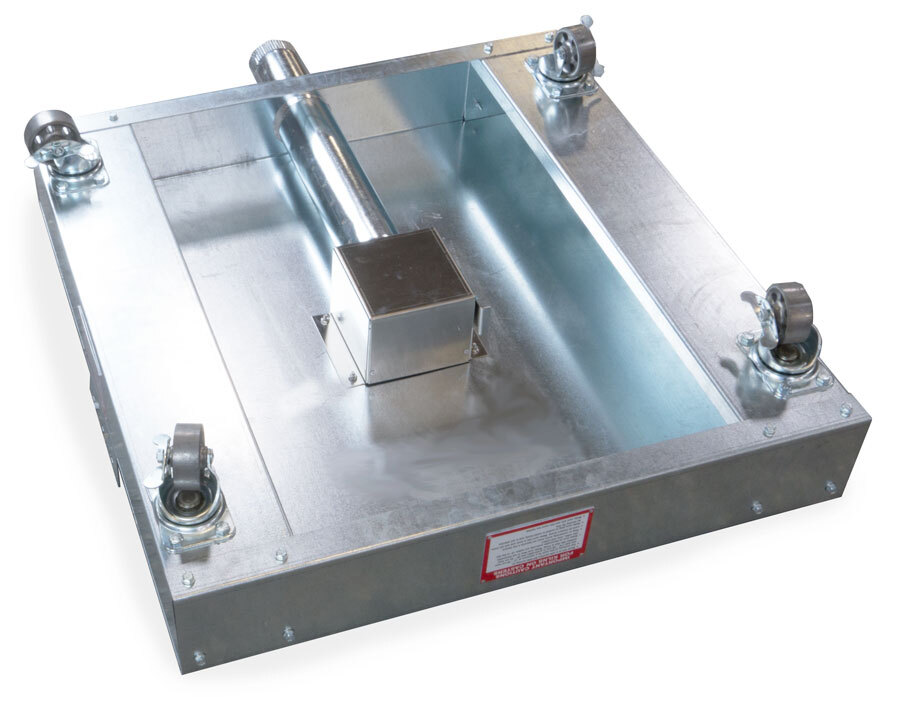 Top of Rolling Stand: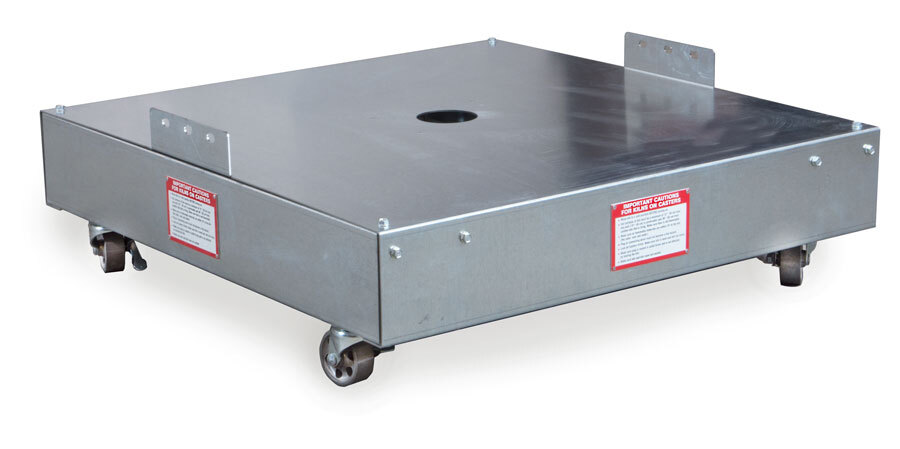 Locking Casters on Rolling Stand: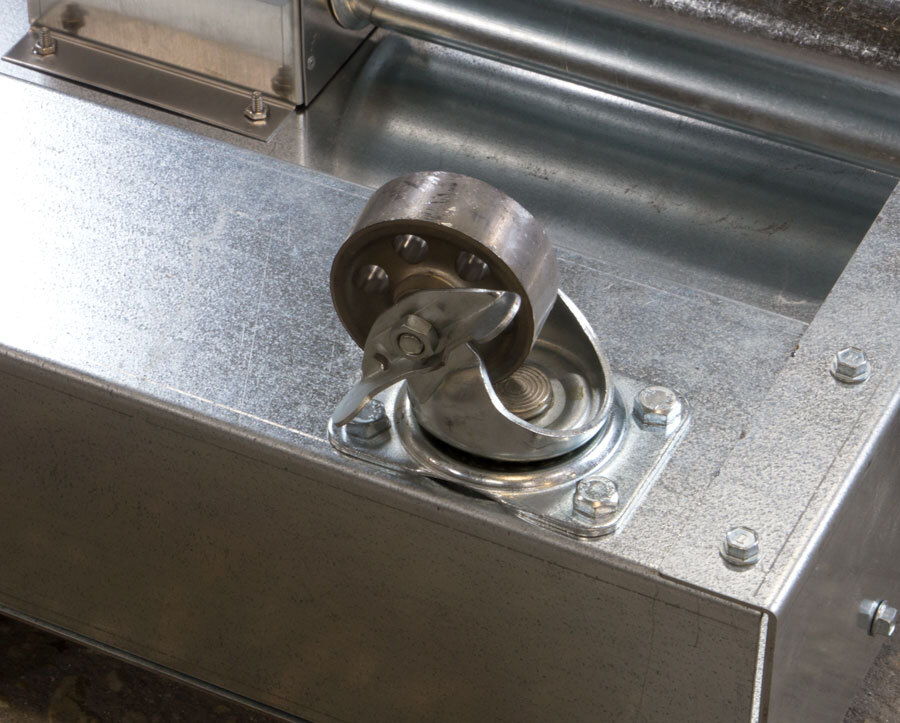 Important caution plate is riveted to the stand: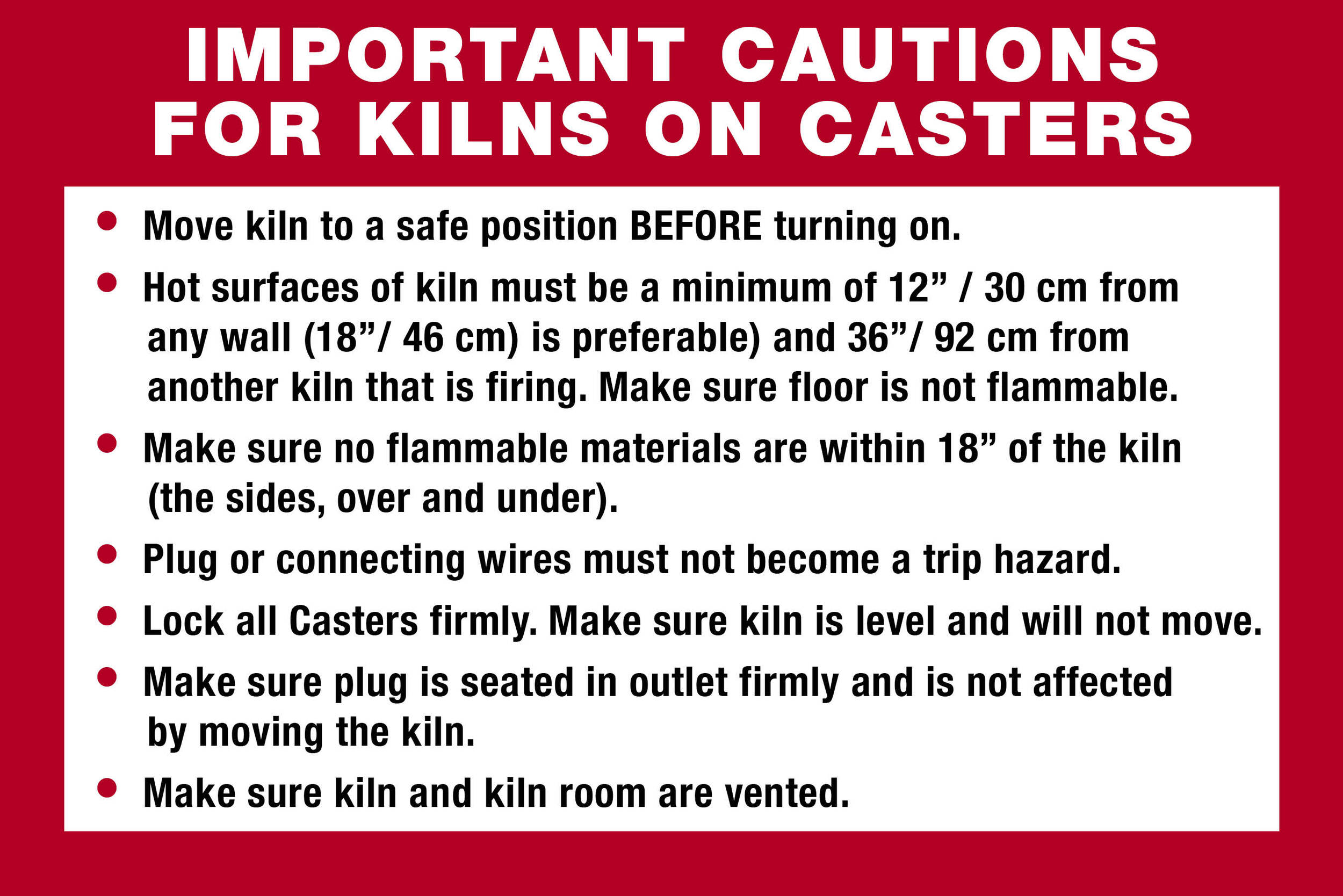 Rollings Stands
Features
Fully supports the entire kiln bottom (not just the edges)

Corrosion-resistant, heavy-gauge aluminized steel lasts longer

Easy vent installation with built-in vent box mounting studs (compatible with Vent-Sure system)

Guide posts to keep kiln centered - each size is fitted for matching kiln models
Four sizes
7-sided kiln (for instance an e14S-3)

8-sided kiln (for instance an e18S-3)

10-sided kiln (for instance an e23T-3)

12-sided kiln (for instance an e28T-3)
Notes
NOTE 1: These are the same height from the floor to the top of the stand as our normal stands.
NOTE 2: The vent collection box is not included but, when you order a Vent-Sure vent system the longer duct is included with the system. The Rolling Stand for a 12-Sided kiln uses an 18' long duct, and the Rolling Stand for a 10-Sided kiln uses a 12" long duct.
NOTE 3: The new 7-Sided and 8-Sided stands are a newer design that is easier to ship and doesn't require an extension vent duct. Eventually, the other sizes will transition to the new design.
NOTE 4: Rolling stands are only available for 27" high kilns (not on eQ2836-3, JD236-3, JD245-3, JD2936-3, or JD2945-3 for instance)