Dense Radiant Heat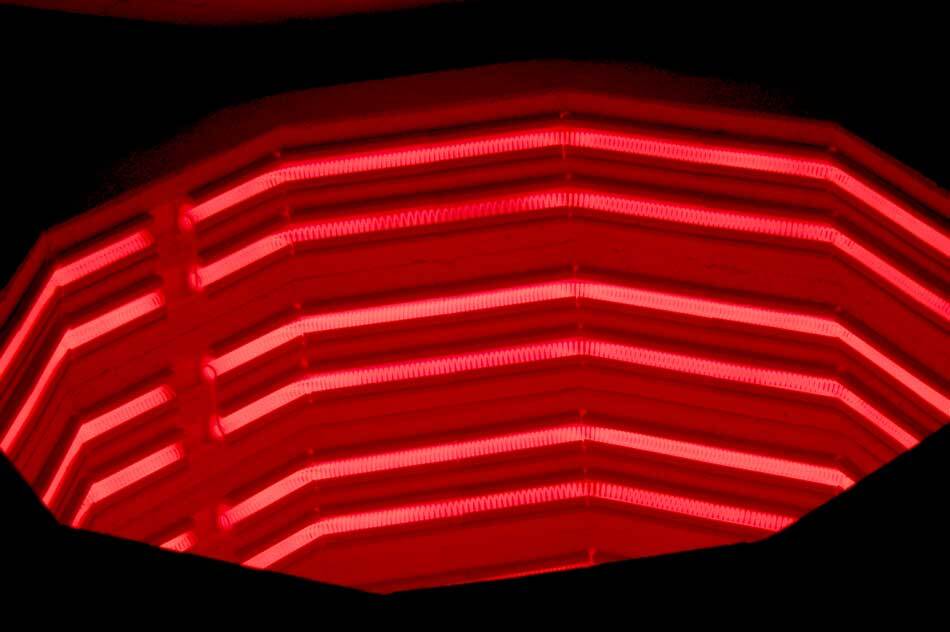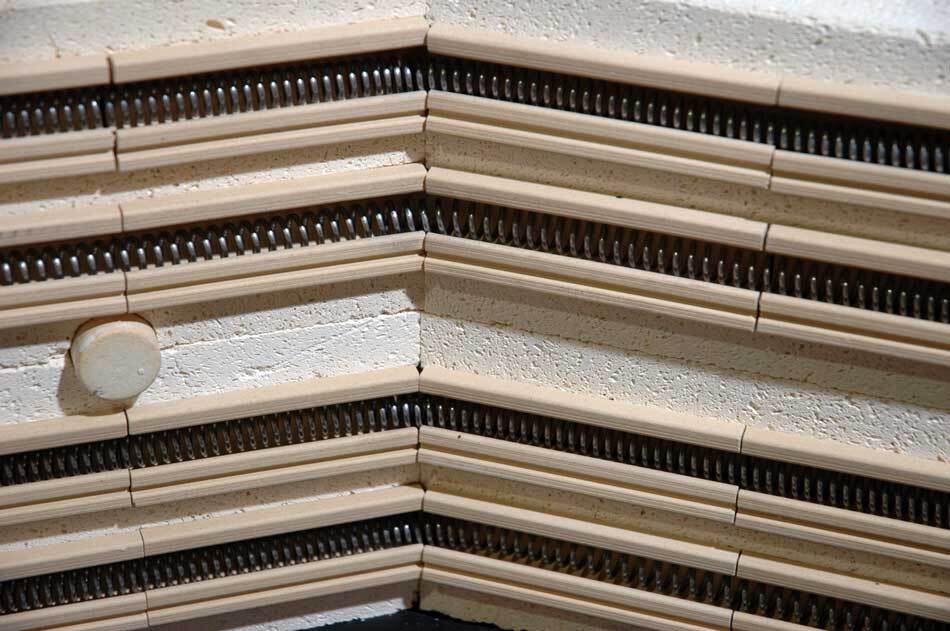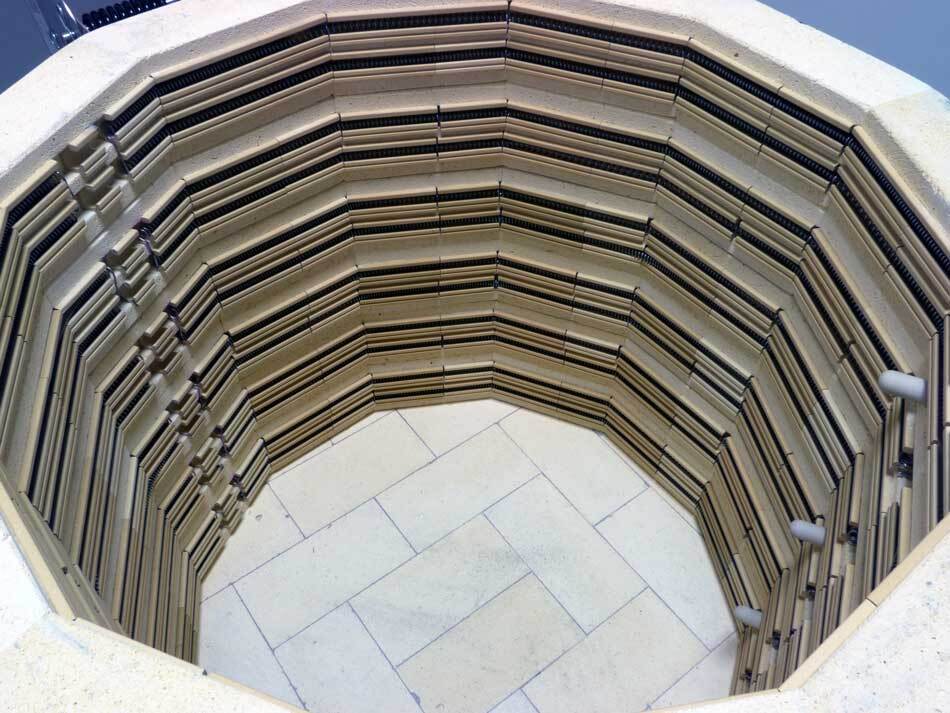 Quad Elements
Thick Large Diameter Elements With Low Watt Density
Four rows in each 9" high section with double the surface area

Large 1/2" diameter element coils (most non-L&L elements are only 1/3" in diameter)

Superior heat transfer of L&L's hard ceramic element channels

Increased surface area results in more even firings.

Longer element life because the elements don't have to work so hard

Used on our JH Series kilns for several years now - under the rigorous conditions of high-temperature crystalline glaze firing - element life of over 130 firings with standard A-1 alloy has been normal. In another example, on an eQuad-Pro, with three sets of elements being used, one customer got 232 firings to Cone 5 per element set.

More cost-effective than APM elements for high-fire work. Combine Quad and APM for the ultimate element life.
Standard on these kilns
Optional on these kilns
Available for 23" and 28" kilns and on DaVinci kilns.