High Limit Control
Bartlett High Limit Control with latching relay acts as a back up to the main DynaTrol control.

You set a high limit temperature on this control for the kiln.

If the DynaTrol fails for any reason then this acts as a "back stop" and shuts the kiln down.

It latches in the closed position until the High Limit control is manually reset by pressing a button on the face of the control.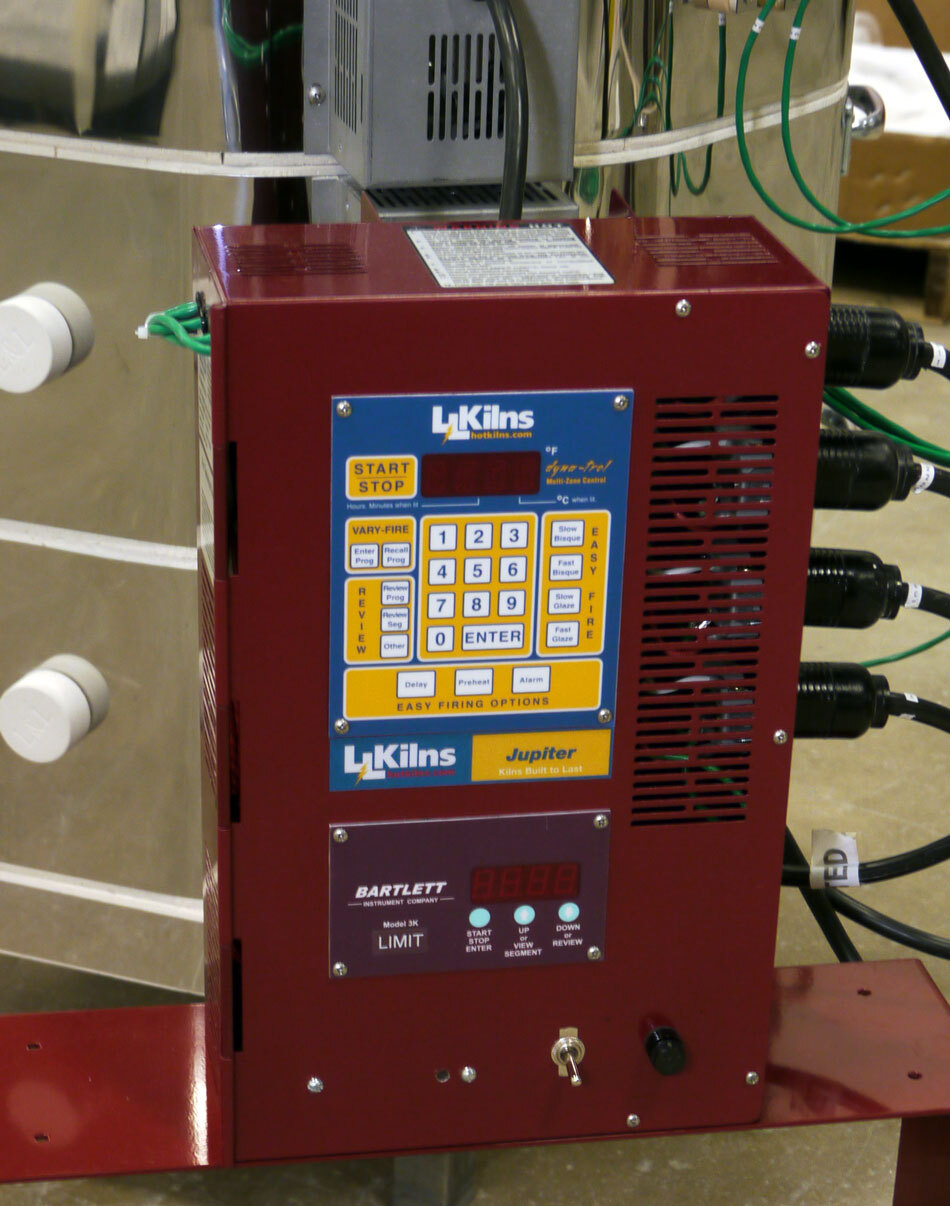 Back Up Contactor Option
The normal configuration for the control breaks the power to the negative of the relays.

However, you can also purchase this with back up contactors which will be completely redundant power contactors so that if one or more contactors fail in a closed position then the kiln still cannot climb above the High Limit set point.
Instructions