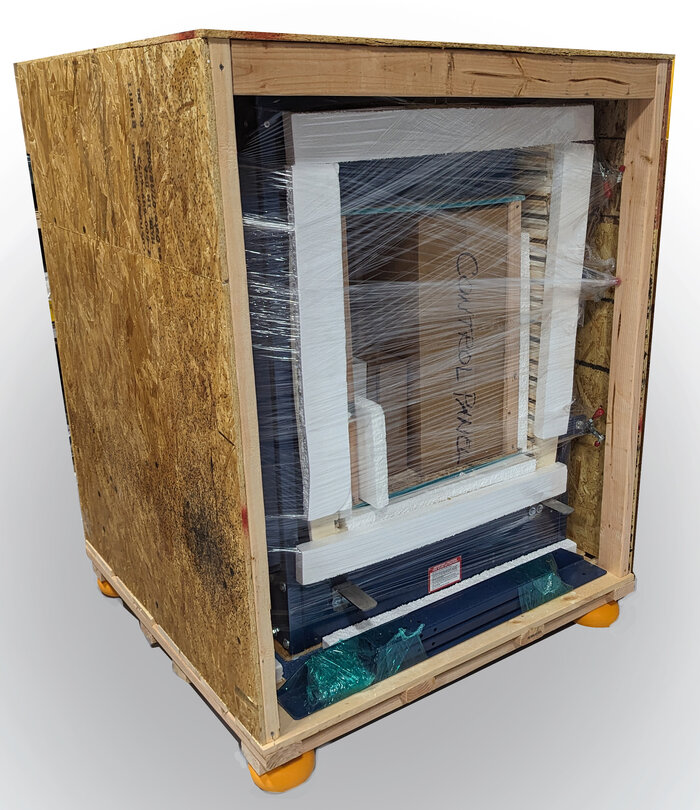 The photo shows the packaging before the outer cover is applied.
eFL Crating
Checklist and Unpacking Instructions
Continental USA
G-G-PACK/EF  The standard packaging for an eFL Series kiln. 
You can unpack an eFL kiln without a forklift, but you need a high-lift pallet if you don't have a forklift.
Only for continental USA  (Not for export, Hawaii, Alaska, or Puerto Rico).
Export, Hawaii, Alaska, & Puerto Rico
G-G-ISPM/EF  For export, Alaska, Hawaii, and Puerto Rico you will need an all-plywood ISPM-15 lumber crate.
You will need a forklift to unload the larger models (eFL2026, eFL2626, and eFL2635).
The eFL1626 can be lifted with two to four people but a forklift is preferred.