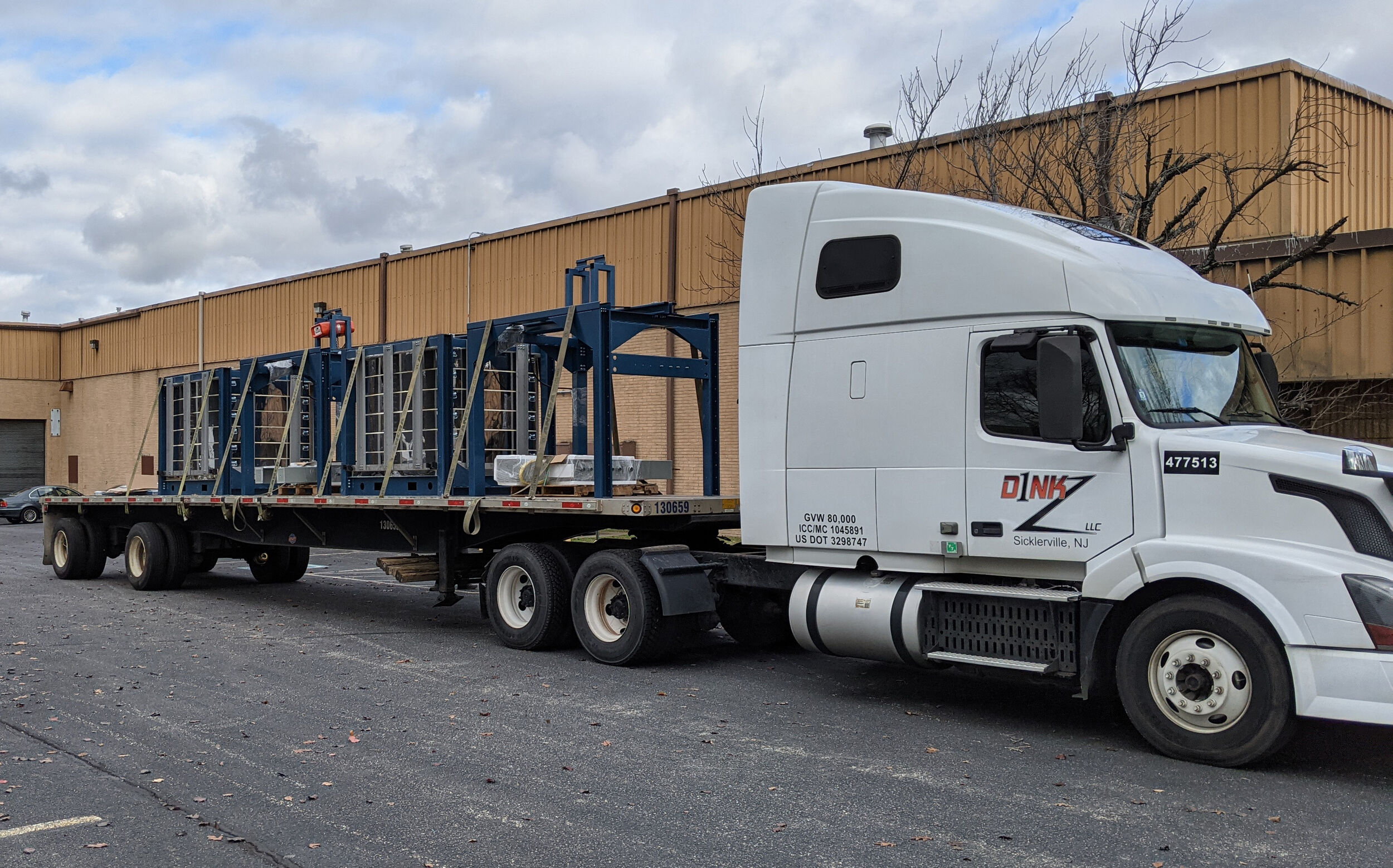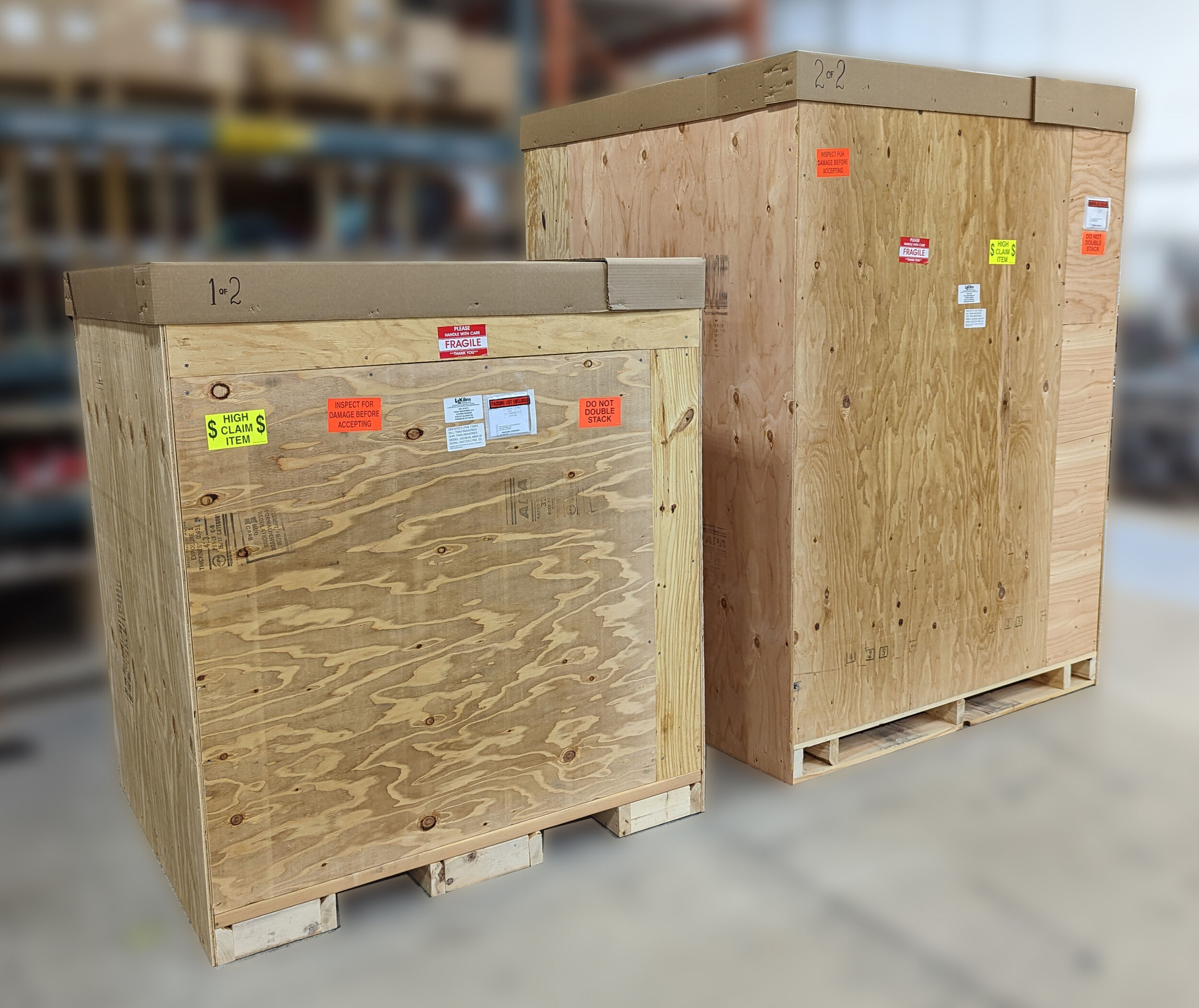 Bell-Lift Crating
Forklift Required
No matter how the Bell-Lift kilns come to you you must have a forklift to unload and assemble the kiln. Check with the factory on weight requirements.
Continental USA
If you are within one day's drive, and it makes sense to ship on a flatbed truck, we can strap it to the flatbed as shown in the photo below.
The very large TB644754 Bell-Lift kilns have to be shipped this way. If we do it this way there is no crating charge and no pallets.
Covered Truck, Export, Hawaii, Alaska, & Puerto Rico
If the kiln needs to go on a covered truck then we must crate the kiln.
See part number G-G-PACK/BL  Packed on two special pallets in two halves.  Wood is all plywood or ISPM-15.
TB644754 models must be shipped on a container