Easy, Secure Connections
Elements are twisted around stainless steel screws mounted on solid ceramic terminal blocks.
The entire assembly is mechanically secure and solid.
Wide Electrical Contact
All contact between elements and wire lugs is over a wide surface of heavily torqued stainless steel washers.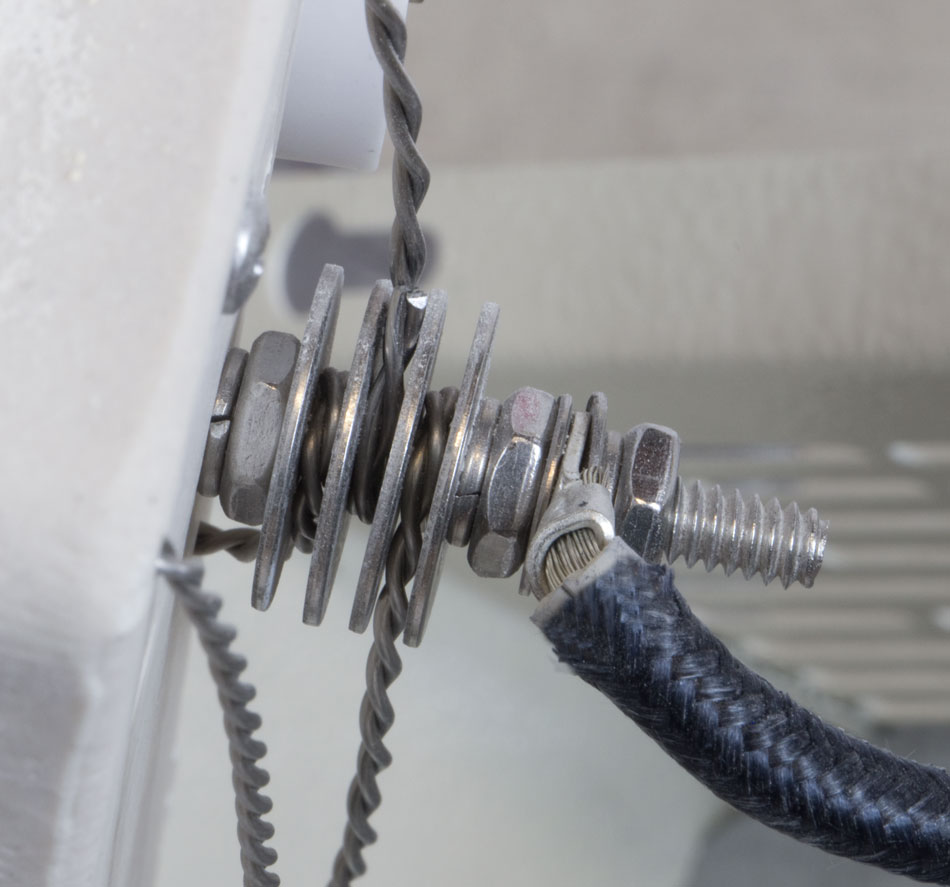 No Special Tools
Wires are not crimped to element ends as in some other brands.
This means you can change elements yourself without buying an expensive tool or hiring a kiln repair person.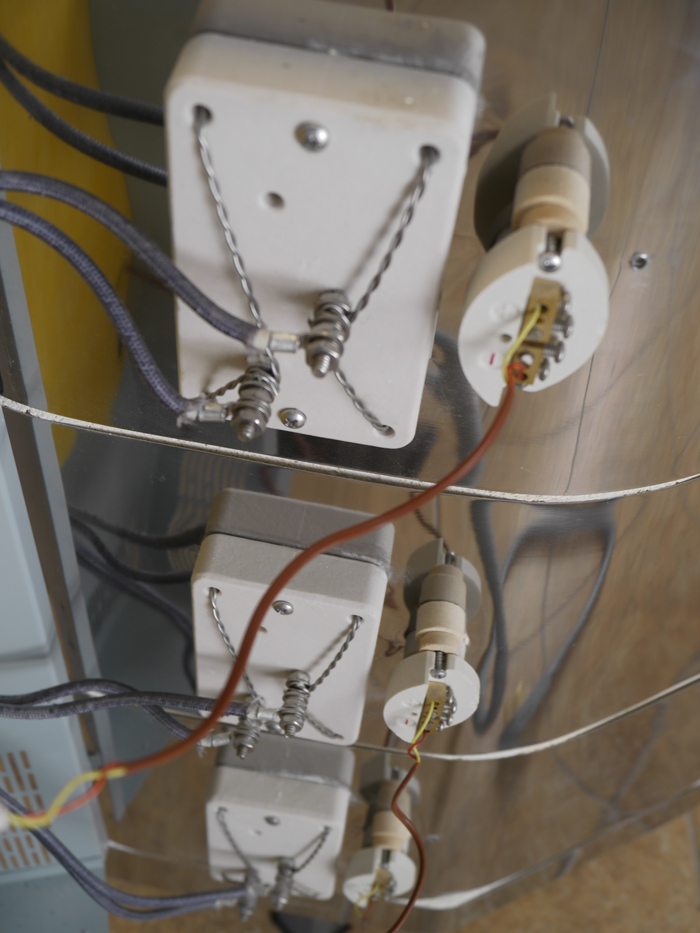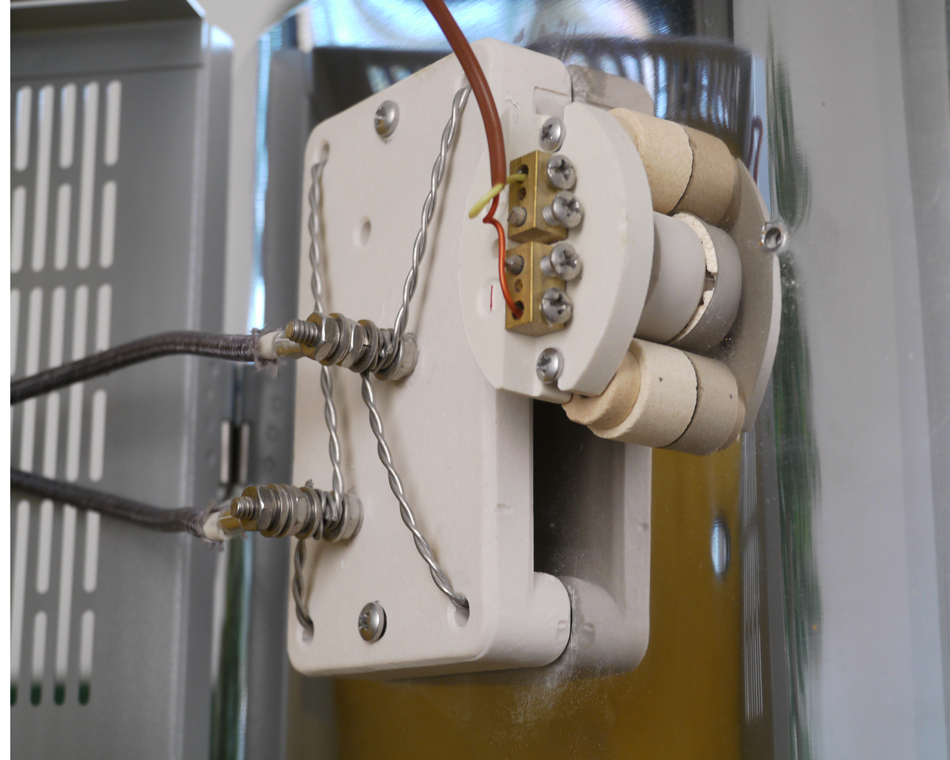 Easier Than Crimped Connectors
Ask anyone who has changed an element in both an L&L kiln and other kilns with crimped connections.
Many repair people tell us it takes 3 hours to change elements in a other kilns vs. 30 minutes in an L&L.
You need to be either very strong or else use a large special crimping tool to properly crimp a terminal.
If you don't get it just right you can ruin the element and wire end.
Also every time you change an element you shorten the connecting wire.
Used on Most L&L Kilns with these Exceptions
480 volt kilns which require more terminals than are available on these ceramic terminal blocks.
Powered Bottoms
Easy-Load kilns use a similar ceramic terminal