Here an image of the pulley system I rigged to lift my kiln's lid out of the way.  The parts came from Home Depot and Tractor Supply.  My wife helps me with the rings.  I just use the pulley system for the lid -- so it gets lifted up and suspended out of the way while I deal with the rings.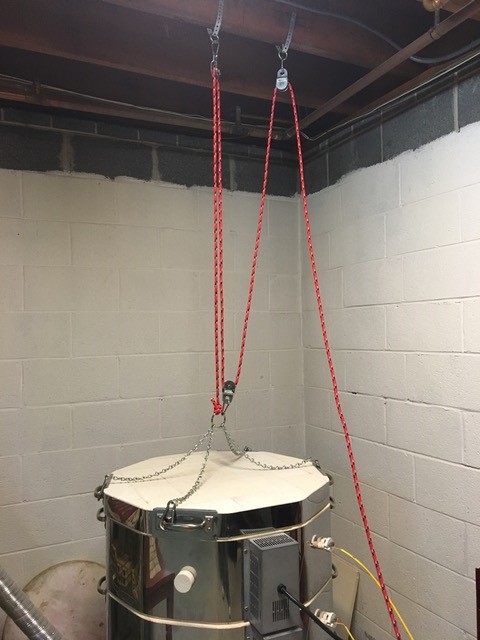 My work is figurative sculpture, mostly standing torsos and seated figures.  You can see them at www.chriscorsonsculpture.com.  My standing figures are why I bought the Pull-Apart.  I needed interior height and a safe way to get bone dry pieces in place.  The Pull-Apart system makes it easy.
I've attached an image of a piece I completed yesterday (28" tall).  Still green, it will be the next thing to go in the kiln.
Christopher Corson
NOTE FROM L&L: Here is a link to the PULL-APART Jupiter kilns mentioned in this post.