The panels easily open: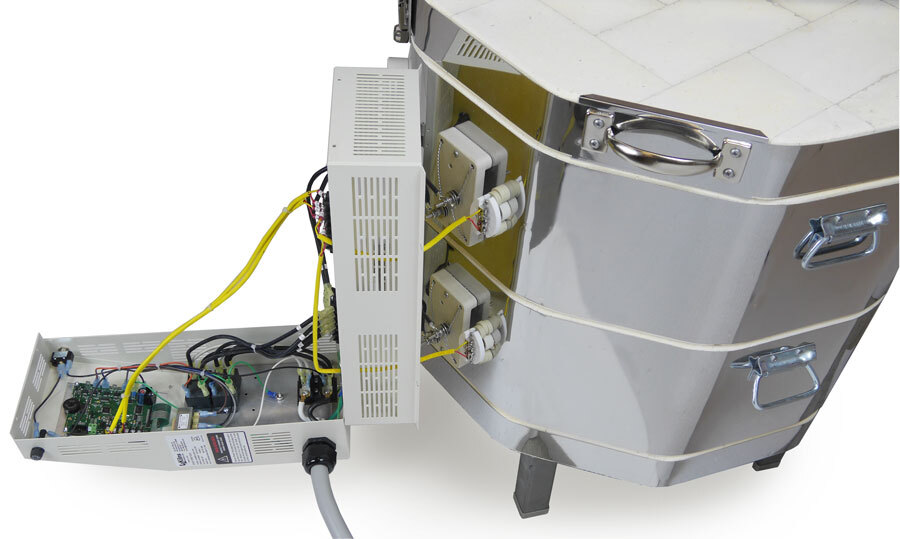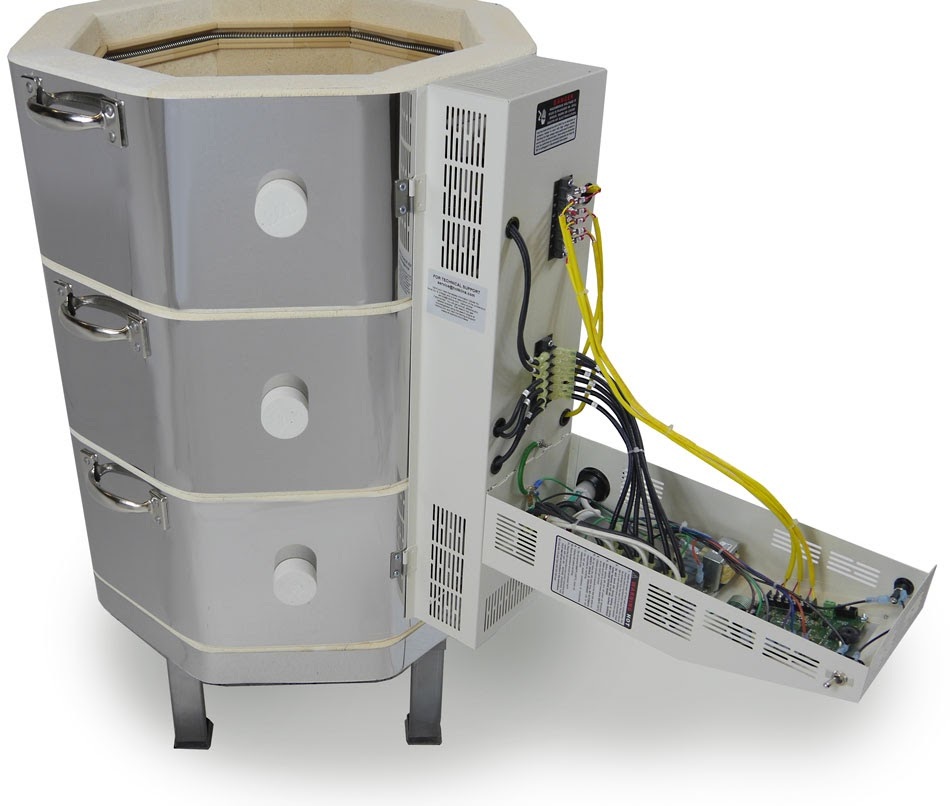 Wires are numbered and easily removable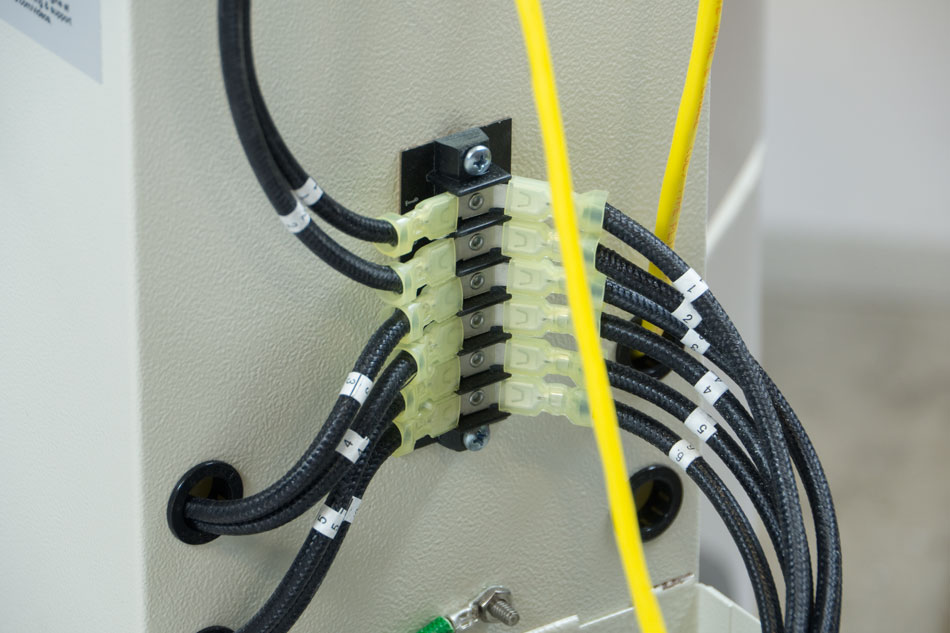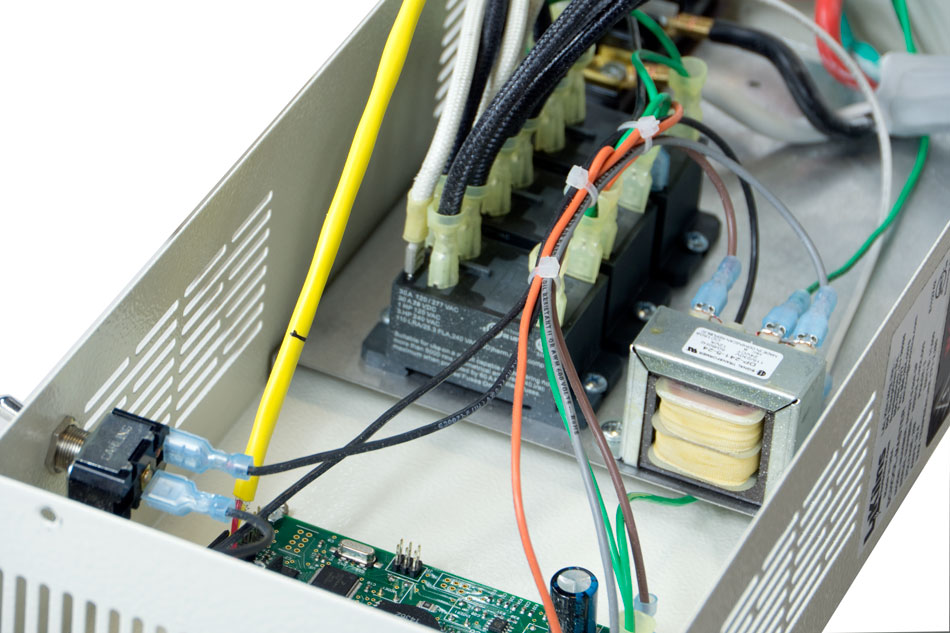 Infrared shows the coolness of the panel
A panel for an eQ2827 showing branch fuses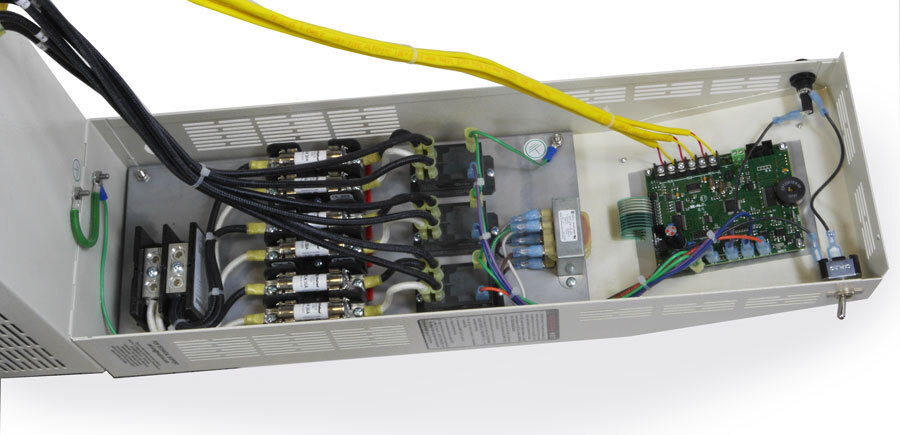 Hinged Access Cover Makes Service Easy And Safe
The Control panel pulls down easily and remains perpendicular to the element box for very easy access while seated.

The control panels have a hinged cover for easy access to the internal wiring.

All wiring is neatly laid out in a professional and industrial way.

Repair and troubleshooting are easy with this design.
Cooler Operation
Only L&L features a control panel that is mounted off the hot wall of the kiln.

This keeps the control components (which don't like heat) a lot cooler than in many competitors' designs.

These infrared photographs show just how cool the panel stays.
Remove Quickly & Easily
You can easily remove the control panel in 5 minutes.
Fused Circuits above 50 amps
All Kilns with 50 amps or more have circuits that use branch fusing.

This means that each element circuit is separately fused.

This is done according to the US National Electrical Code.