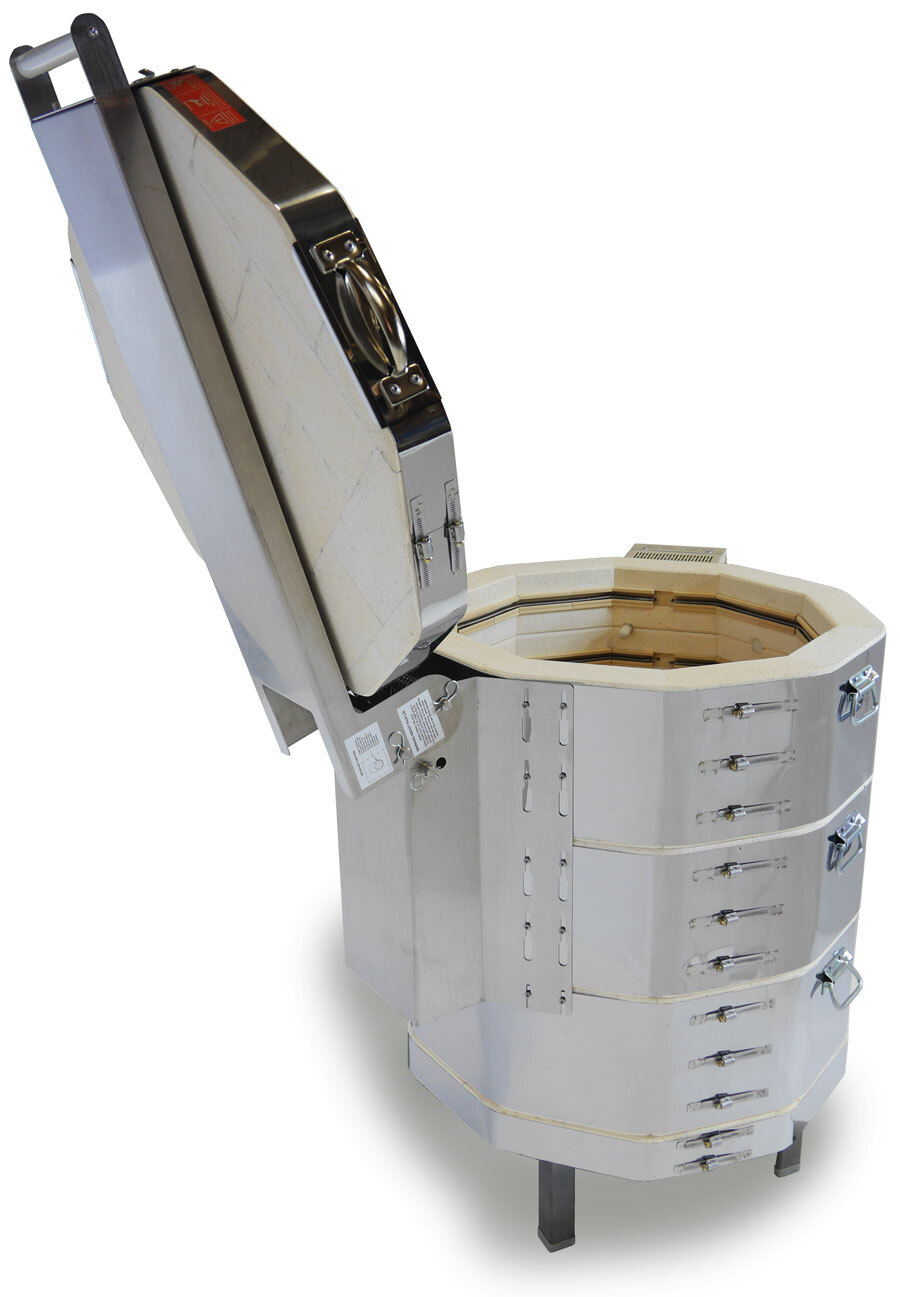 There are no support bars in the way of loading the kiln.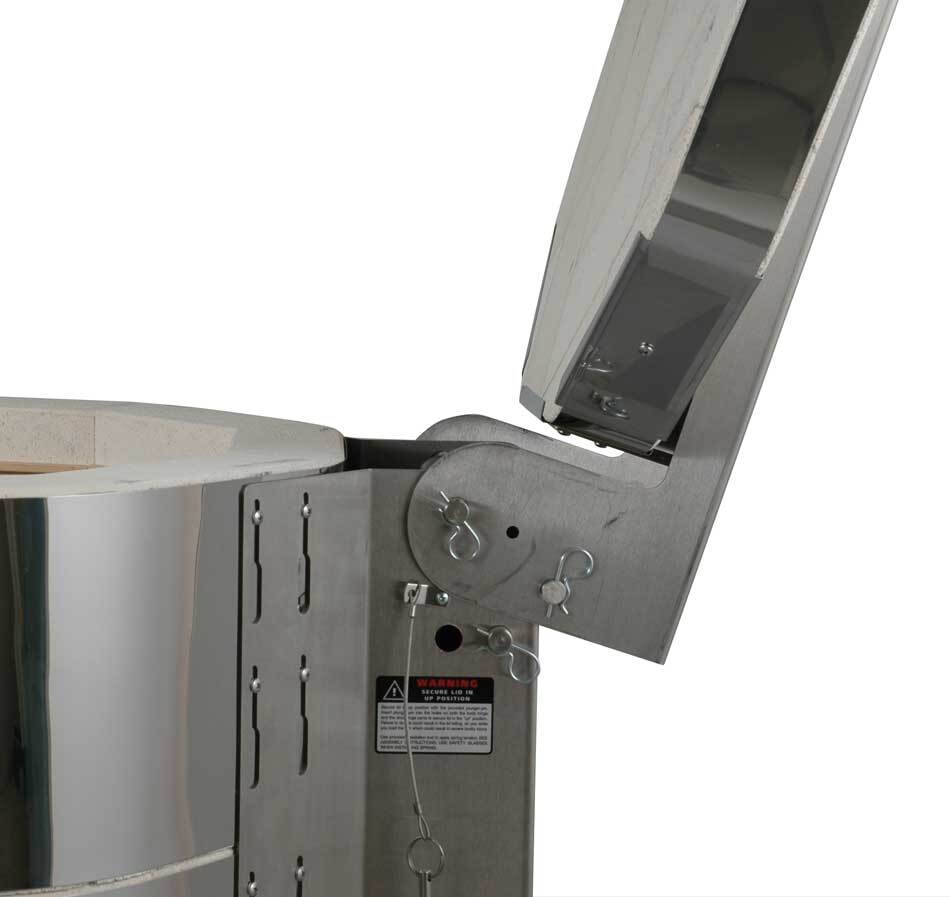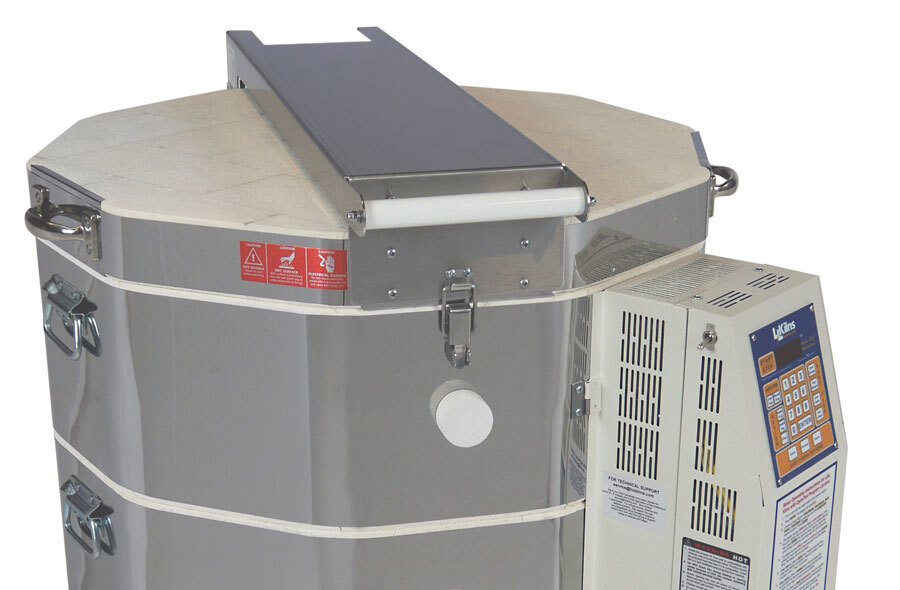 There is a ceramic handle and latch on the hinge.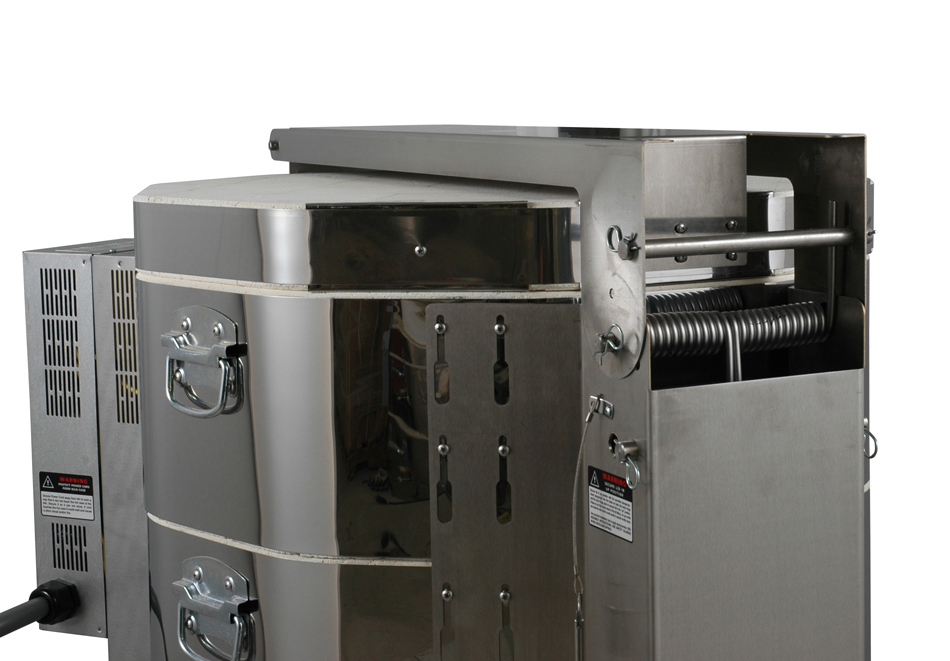 There are two torsion springs that balance out the force to keep the hinge straight.
Easy to Open
Easy-Unobstructed Loading 

The lid is tilted away from the kiln opening allowing greater access to the interior.

No lid supports in the way of loading your kiln.

Load from both sides. 

The double spring eliminates side torque on the lid.
Less Chance of Lid Damage
A lighter lid reduces lid and kiln lip damage.
Safe
A plunger-type safety latch holds the lid in place when open. 

The ceramic handle stays cool.

The clasp holds the lid down when firing.
Stable Construction
The hinge extends over three kiln sections and ties the kiln together for stability.
Corrosion & Heat Resistant
The body of the hinge is made from stainless steel.