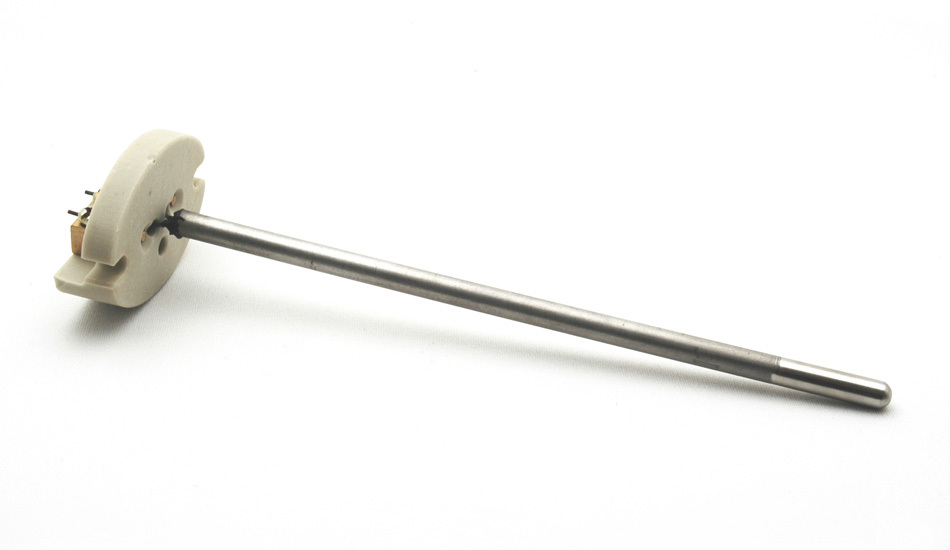 Where they are used
The industrial metal sheathed Type K thermocouples are available by special order.

They are not as long-lasting as our standard 8 gauge thermocouple when it is protected by the industrial mullite protection tube.

However, they do offer greater sensitivity to temperature change and so may be appropriate in applications that are below about 2200°F and require sensitivity (glass is a good example).
Technical details
L&L provides these thermocouples with a 1/4" diameter sheath. These will last longer than the smaller 1/8" diameter thermocouples that some manufacturers use. We use a high-quality ceramic terminal block on the end. They are 6-1/2" long.

From our own extensive testing, we found that this particular metal sheathing performed best of the available materials on the market under repeated Cone 10 firings.