CHOOSE KILN SIZE, SHAPE, & LOADING
FIT AND SIZE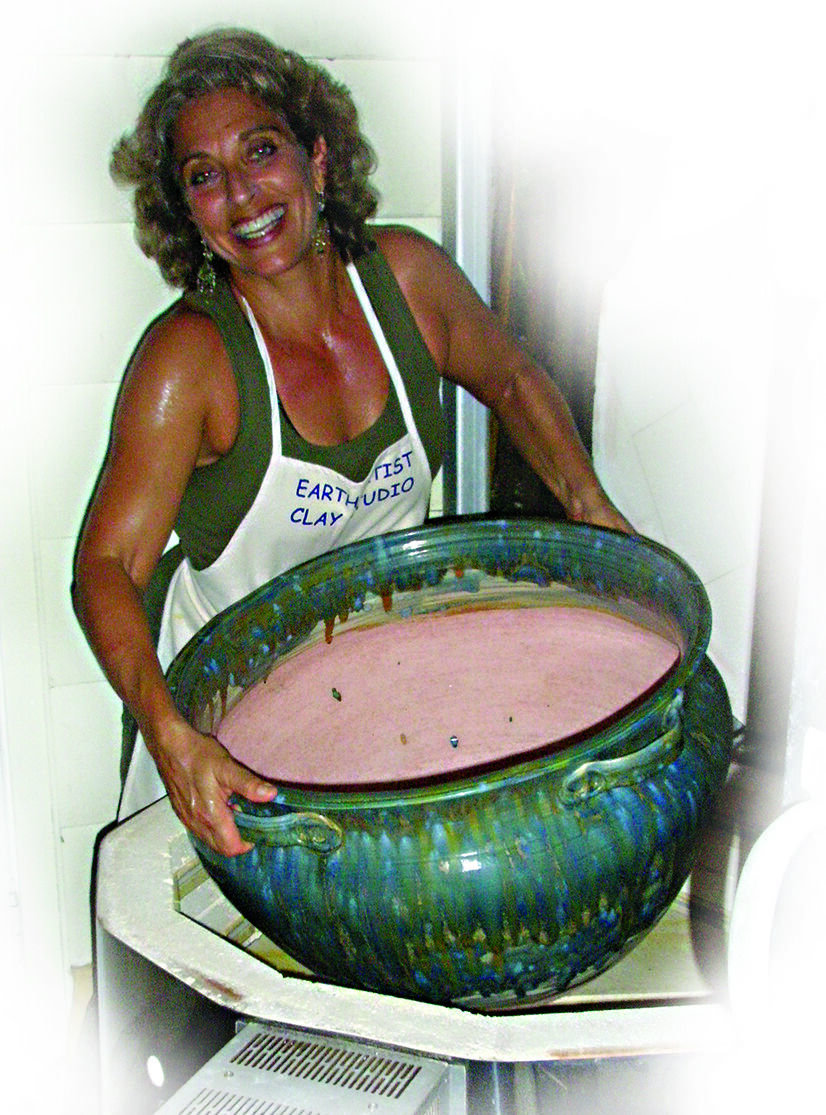 WHAT IS THE LARGEST PIECE YOU MAKE?
If you produce large work ask: What is the tallest and widest piece you will put in the kiln? (Just make sure it will fit)
VOLUME & CAPACITY
You can generally fire a kiln once every 24 hours
What is the volume of work to be produced?
The larger kilns cost less to fire per piece if fully loaded.
SHAPE & CROSSECTION
We make many different polygonal cross-sections: from 11" to 29" (and larger on a custom basis). 
For some, the shape is critical (for tiles for instance) and makes the kiln efficient in terms of usable space.
We also make square and rectangular sectional kilns up to 100 cubic feet (our Bell-Lift series).
WHAT IS THE TYPICAL HEIGHT OF A KILN?
Most top-loading electric kilns are 18", 22.5", or 27" high.
WHAT IF YOU ARE SHORT?
You may want to consider an 18" or 22.5" high kiln if you have trouble bending over to load.
REALLY TALL KILNS
The 36" and 45" high Jupiter and DaVinci sectional kilns made by L&L are designed so you can remove sections for loading or for adjusting to different loads. Because of the flexible cords on the Jupiter and DaVinci kilns and the separate control panel, the sections are extremely easy to unplug and move around.
LOADING YOUR KILN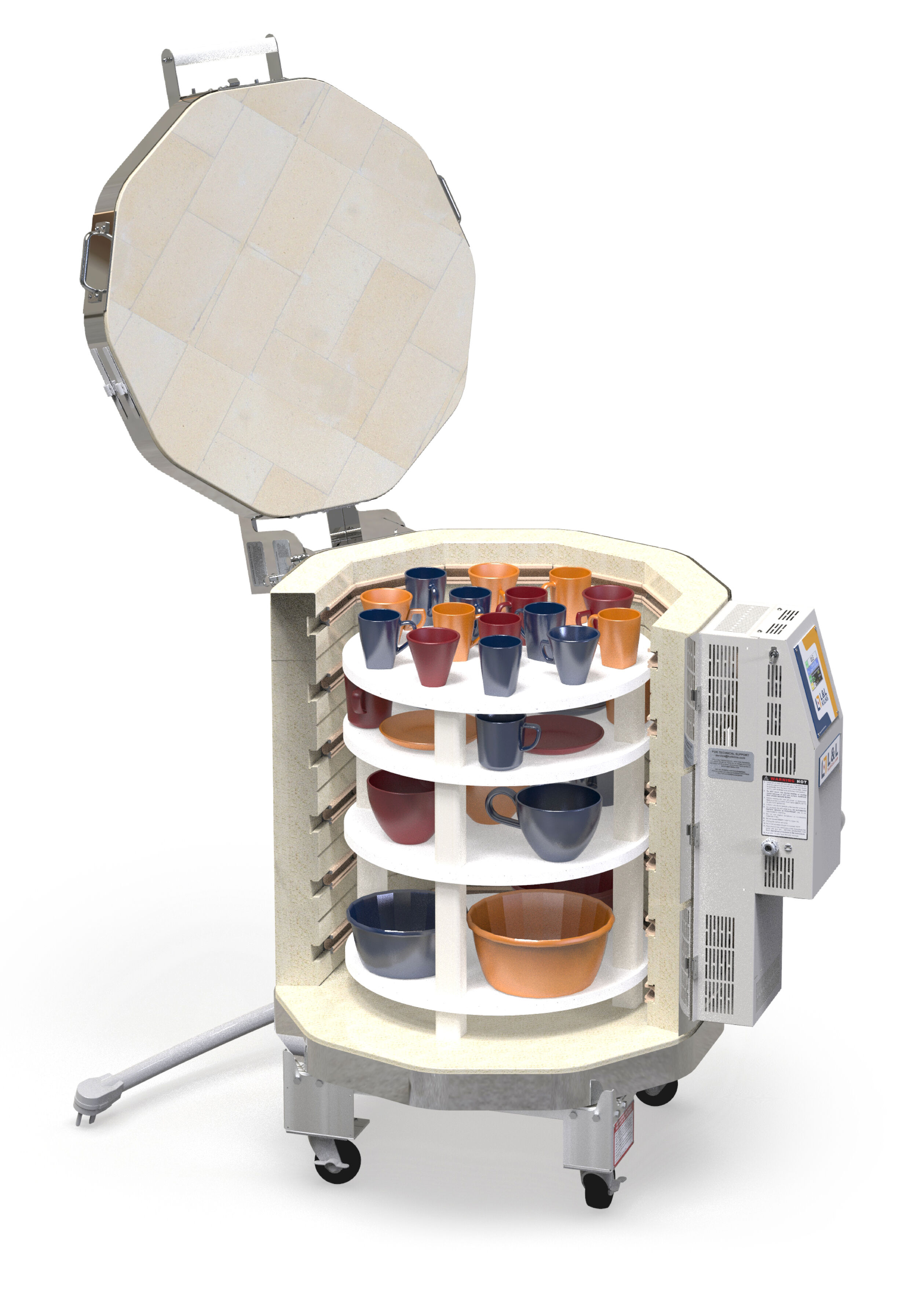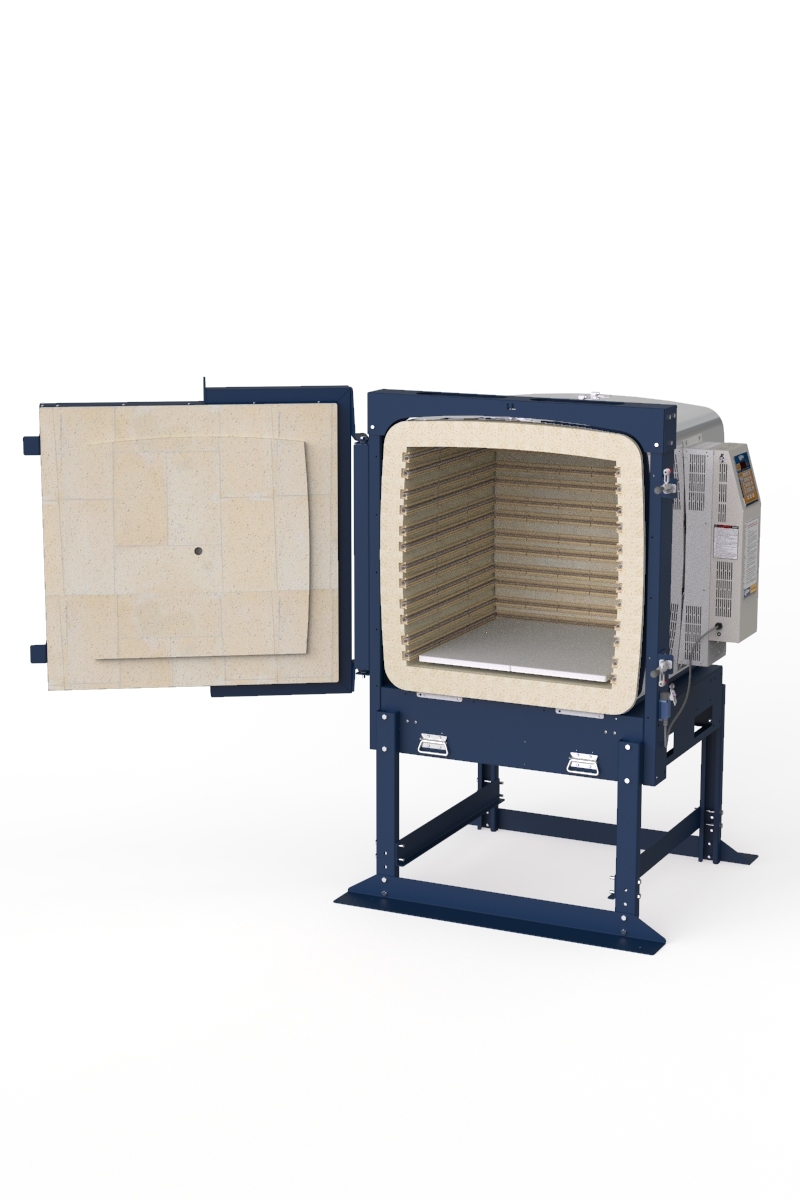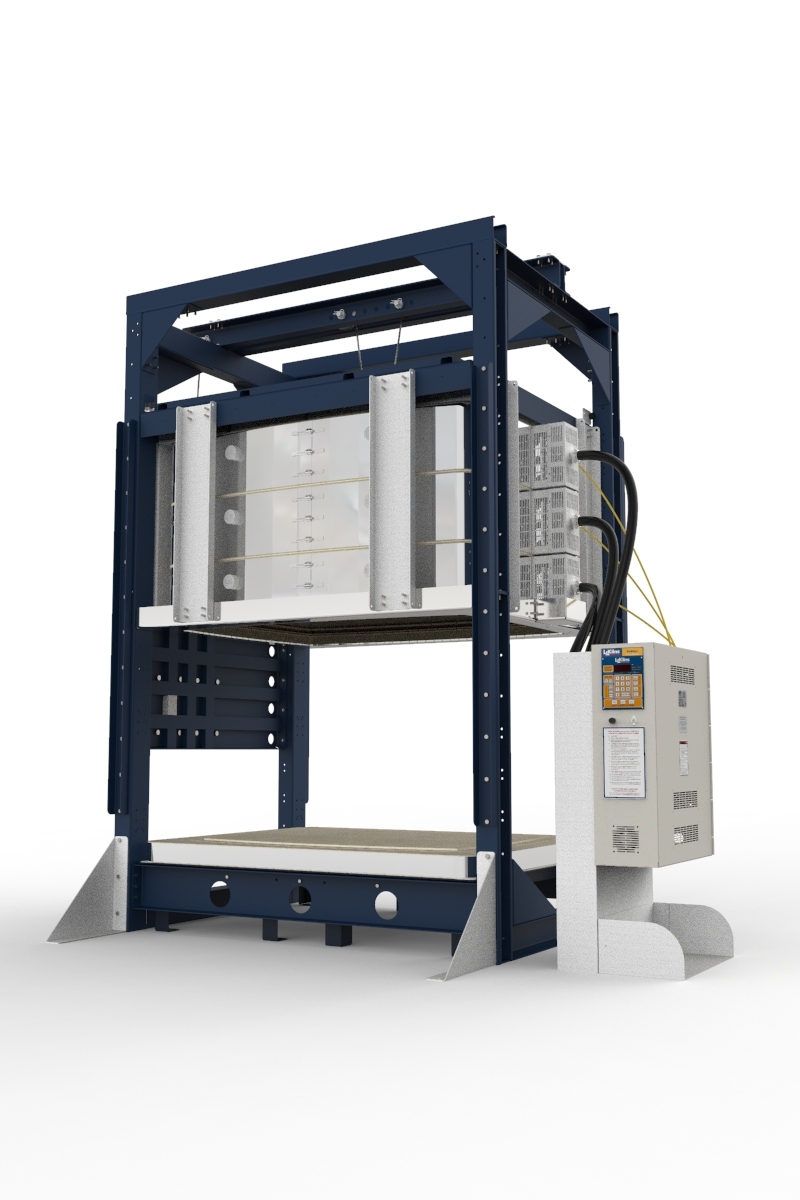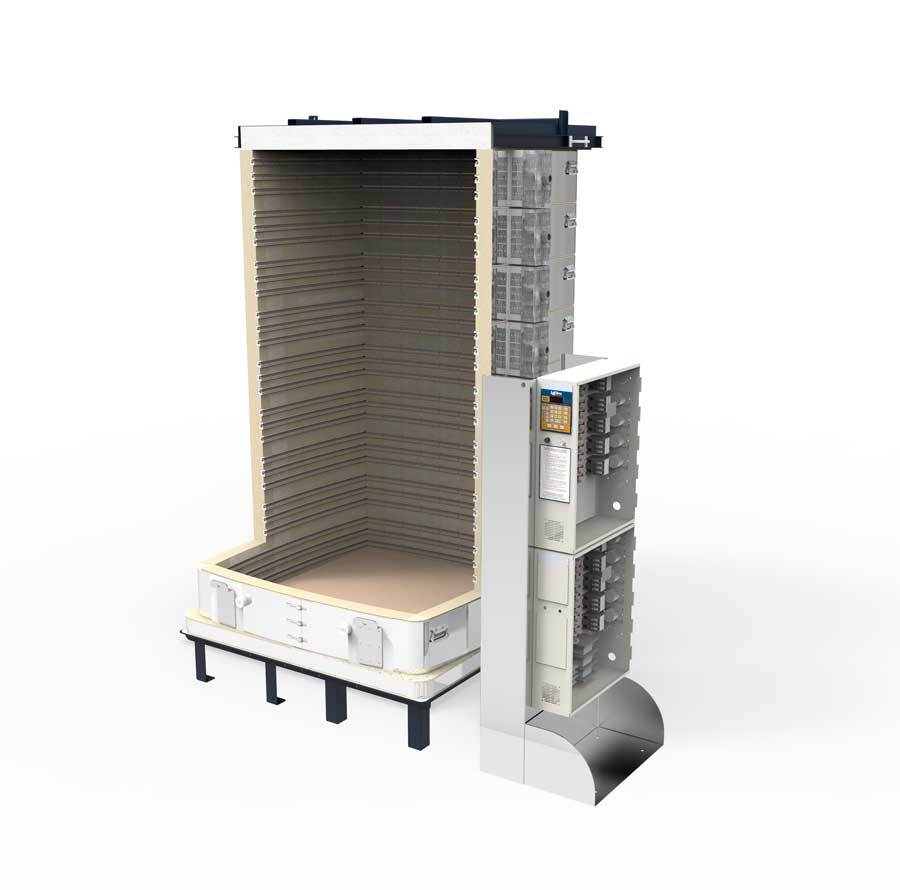 TOP-LOADING KILNS
Top-loading kilns are the most common kilns in use in the United States because of their affordability and ease of shipping and installation.
Top-loading kilns are easy to see and adjust your work as you load them from the top.
FRONT-LOADING KILNS
Many people prefer front-loading kilns for ease of loading from the front. 
You do not need to reach down into the kiln.
However, front-loading kilns are more expensive than top-loading kilns and more complicated to install and service. 
See our Easy-Load front-loading kilns.
See our more affordable eFL Series Front-Loading Kilns.
BELL-LIFT KILNS
Bell-lift kilns offer a third alternative.
The entire kiln section lifts up.
Loading is from all four sides.
You can slightly lift up the kiln for faster cooling.
PULL-APART SECTIONAL KILNS
An inexpensive way to load large ceramic sculptures is to "load" the kiln around the object.
This is accomplished by using a sectional kiln and plugging in the kiln sections to a remote control panel.
An example of this is L&L Kilns' Pull-Apart Kilns.