9th Generation Bartlett Control
The new Genesis control from Bartlett includes a touch screen interface and WIFI connectivity added to the proven software of the DynaTrol.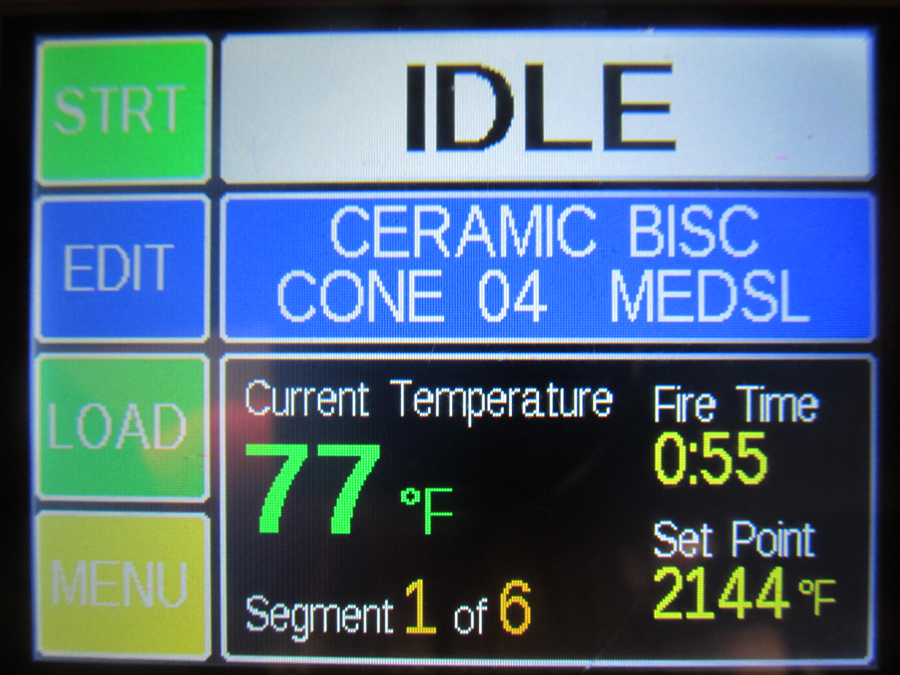 Highlights
Touch-screen technology for the user interface
Easy-to-follow screen descriptions
Different user-interface levels, which can be set to match the user's firing knowledge
Graphical display of the firing process right at the controller. This means you can graph the firing in real time and compare the program with actual results.
Glass programs included.
Store up to 12 custom user programs
Up to 32 segments per program
Ability to make adjustment during a firing such as add segments, add temperature, and skip segments
Built in diagnostics testing
Alarm
Error Codes
WiFi enabled for easy software updating. (Note KISS software is not needed for this to work). This works by connecting through a local WiFi connection to the Bartlett servers and downloading the latest software. It is very easy to do and requires no more than setting up your WiFi connection and pressing a few buttons.
Instruction Manual
Click here to get the complete instruction manual
Note: Current Software Version is 3.29.0.
See a Graph of your Firing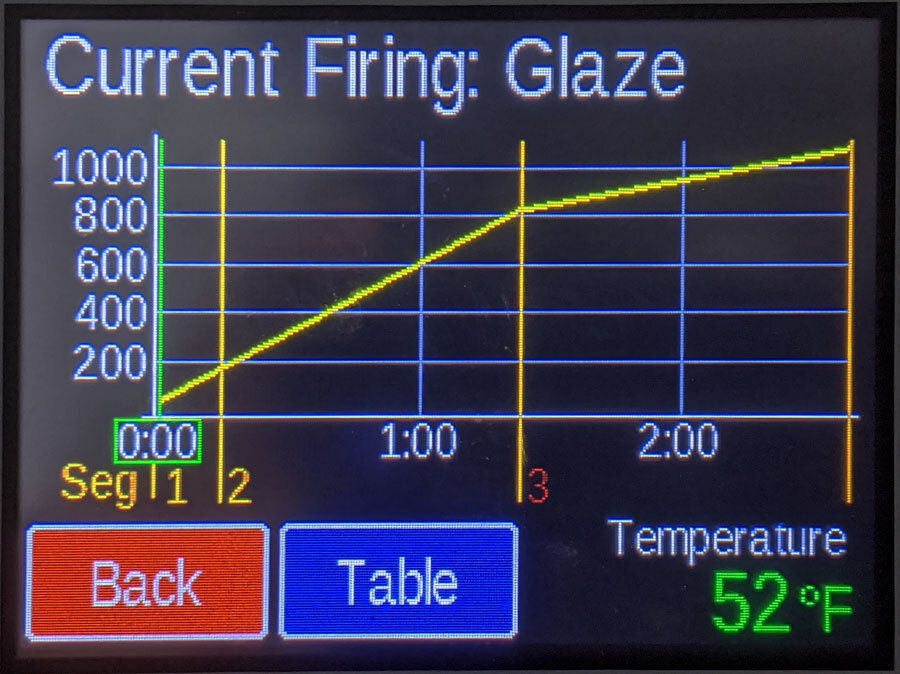 Phone App Now Available
Monitor your Bartlett Genesis controller with the Kiln Aid Phone App. Simply download the Kiln Aid phone app from your Android Play Store or Apple App Store, add your kiln, and begin monitoring as your kiln progresses through a firing. You can download kiln firing data and create a graph using Excel. 
See this for more information on the KilnAid App
See these instructions on how to create an account.